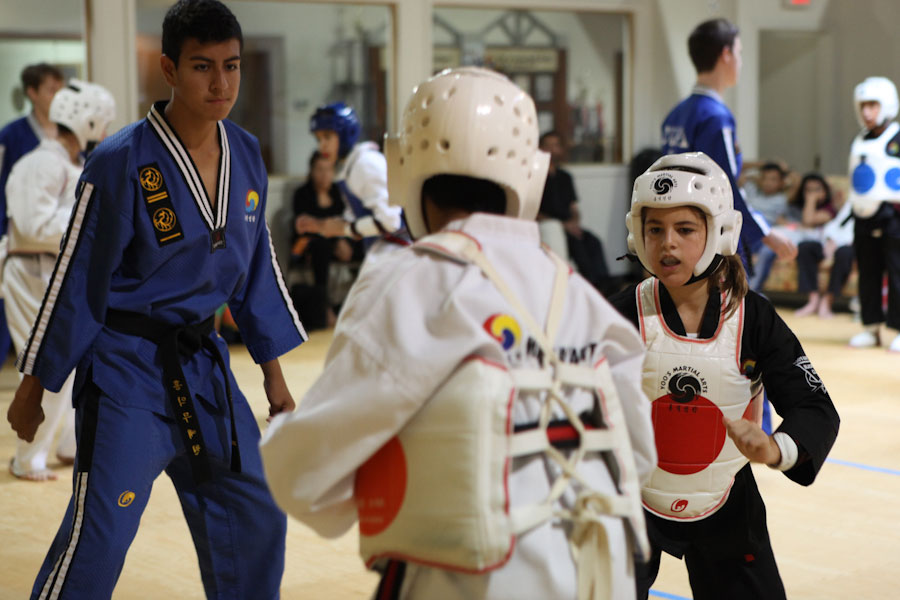 In the discipline of Taekwondo, sparring between two practitioners is known as Kyeorugi. It's a common feature in any good
Taekwondo class, and it's also heavily featured in most Taekwondo competitions. Taekwondo sparring is a type of mock
combat which features a realistic struggle for the upper hand without using the full power of the participant's abilities. The
intent is to learn and practice, not to cause injuries. In formal, competitive sparring, intentionally or accidentally injuring
one's opponent carries potentially severe penalties.