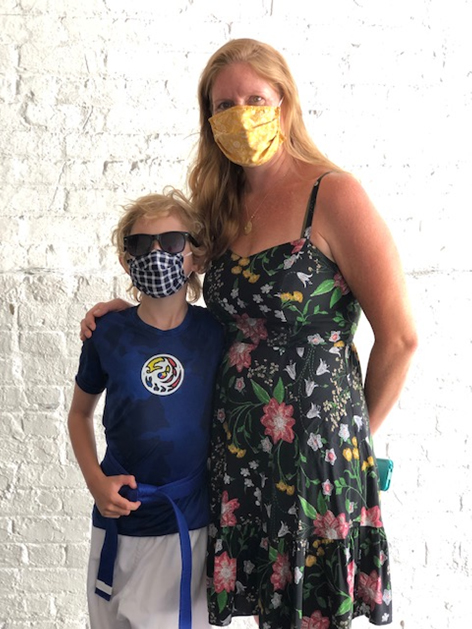 Letter from Heidi Venezia, mom to Ryder
Thank you Hong Ik Martial Arts! My son is not the kind of kid that usually gets excited about any activity that I suggest, but upon completing his very first class at HIMA, he came running to me, beaming, and said "when can I do that again?!" It has been a year and a half since that class. Now, with all of our daily routines suddenly upended this past spring, we both appreciate HIMA more than ever!
We were so excited when I got the email announcing that HIMA would be resuming classes – offering a glimpse of normalcy after a very unusual and isolated spring. We both feel very comfortable with the safety protocols for both indoor and outdoor classes (truth be told, my eight-year-old did say "don't you think they are going a BIT too far with the safety stuff?".
Even more than that, I love that through participation in Tae Kwon Do at Hong Ik, my son's development is supported on so many levels: physically, mentally, even emotionally and spiritually. It truly "checks all the boxes" and contributes to a more complete sense of self for my son, especially in these uncertain times. On days that he goes to class, he just seems more grounded.
I am so grateful to HIMA for providing the stability, continuity, and mind-body connection that our children desperately need.
With sincere appreciation,
Heidi Venezia (mom to Ryder, blue belt, age 8)