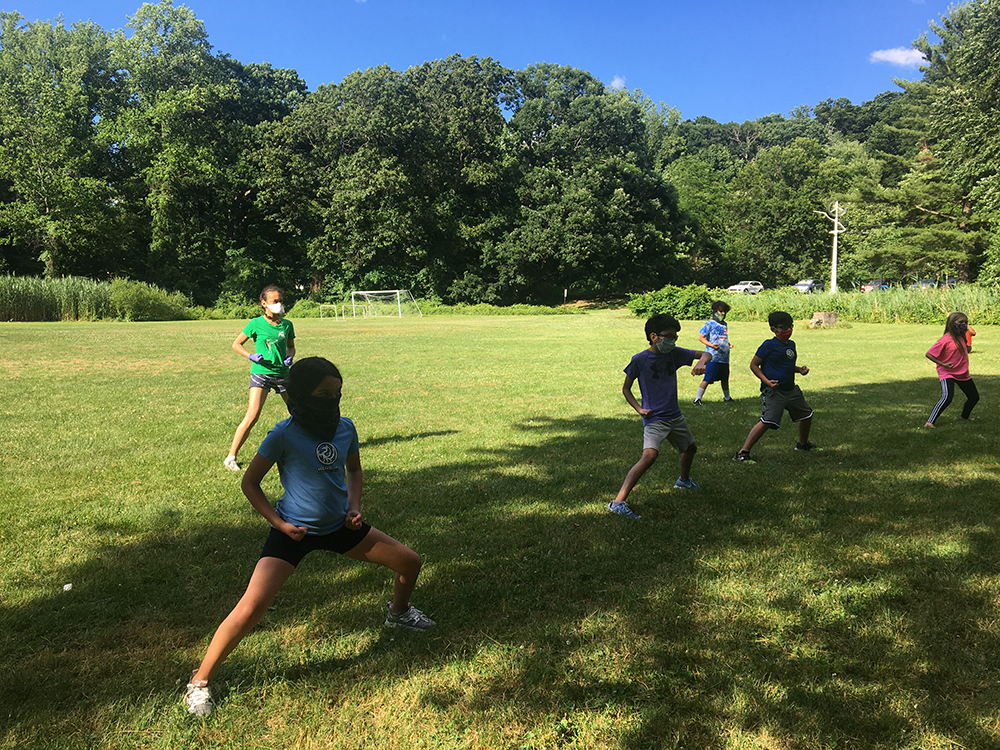 2nd Outdoor Class – Hong Ik Martial Arts
Dear HIMA Students and Families:
On Wednesday July 1st HIMA held its 2nd outdoor class. We had a nice turnout of over 45 students!! Fortunately menacing thunder clouds stayed away and allowed us to hold all six classes.
Classes started out with a little stretching, warmups, and basic punching and kicking. We then proceeded to challenging races, duck walk, high kicks and jumping kicks using leaves as targets, with great care not to harm nature. Classes concluded with Su-Shik returning the wonderful energy to the Dahn Jun energy center.
We thank all students (and parents) for setting a great example in wearing their face masks and respecting social distancing throughout the classes.
Warmest Regards,
Hong Ik Martial Arts