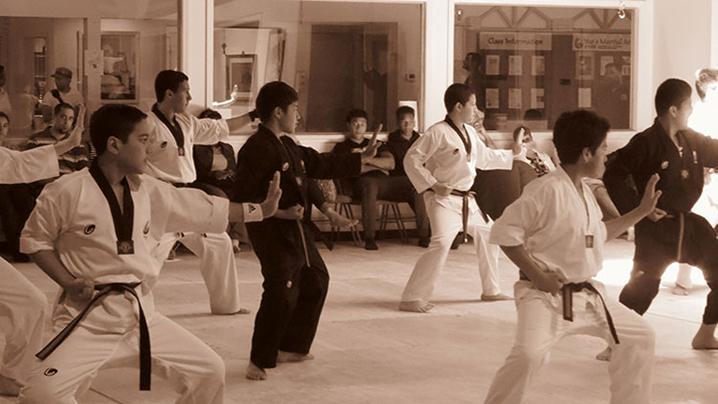 2015 May Black Belt Indoor Test
On Saturday, May 9th candidates tested for indoor portion of the Black Belt test.

This was a physically and mentally challenging test which included knowledge of the poomses, kicking combinations, self defense, holding poses and board breaking. In addition to the outdoor and indoor test, an oral test was taken to test their knowledge of the principles and terminology of their Tae Kwon Do training. The candidates worked very hard and were well prepared for this important event.
All candidates did great job!
Sadie / Aiden / Kenneth / Ethan / Shubham / Sebastian / Anthony / Elias / Justin / Jerry / Yasmeen / Gabriella / Eric / Brian / Eric / Bruce / Daniel / Bheemesh / Brian / Noah / David / Jordan / Liam / David / Ben / Jordan
The candidates must be physically and mentally prepared to complete this challenging part of the Black Belt test.
2015 May Black Belt Indoor Test