June events schedule 3rd - Musa class 5:30pm: Demo 6th - BBC class 6:55pm: Bodan Red - Black 9th - Musa class 5:30pm: Street fighting 13th - SUSA class 6:55pm 16th - Musa class 5:30pm: Street fighting 20th - BBC class 6:55pm Green – Bodan Blue 23rd - Musa class 5:30pm: Weapon 27th...
Many parents have a hard time motivating their kids to spend more time studying. There are a lot of distractions out there that can make it that much harder and even finding time to study are a challenge, and this is even the case for students are academically inclined. With that said, below are a few tips that can help you motivate your kids to spend a good amount of time studying.
1) Flow - Instead of seeing an opponent(s) as separate from you threatening your survival, feel as if it is a dance between energies. This will not only help you conserve energy while kicks and punches are being thrown at you, but also enable you...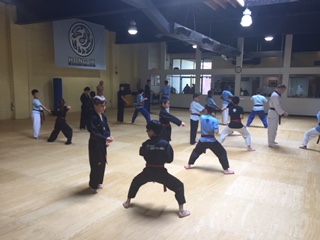 1) Strength - Maintain solid basic fitness so that you are able to execute the self-defense method with proficiency. Pushups, situps, pullups, and leg squats are exercises that can help. 2) Fast Reaction - Once you've drilled a self-defense move enough, respond to the attack with instinct and...