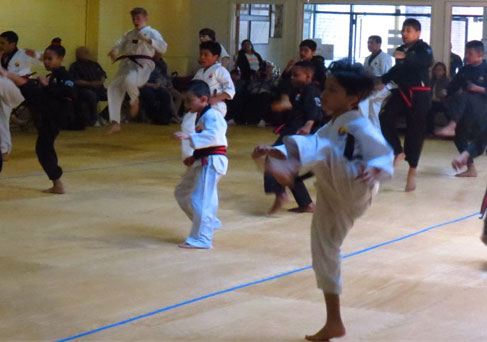 2015 May Black Belt Indoor Test (part II) – Kicking Combinations
Requirements for obtaining a Black Belt at Yoo's Martial Arts include memorizing 18 different kicking combinations (approx. 2 per belt).

These combinations involve both offensive and defensive kicks, in increasing level of difficulty. They test the student's coordination, speed, power, flexibility and stamina as they must be performed while maintaining a consistently high energy level, expressed through their eye focus and sound (ki-hup).
— Written by SUSA Chief Carlos Stern
May 2015 Black Belt indoor Test