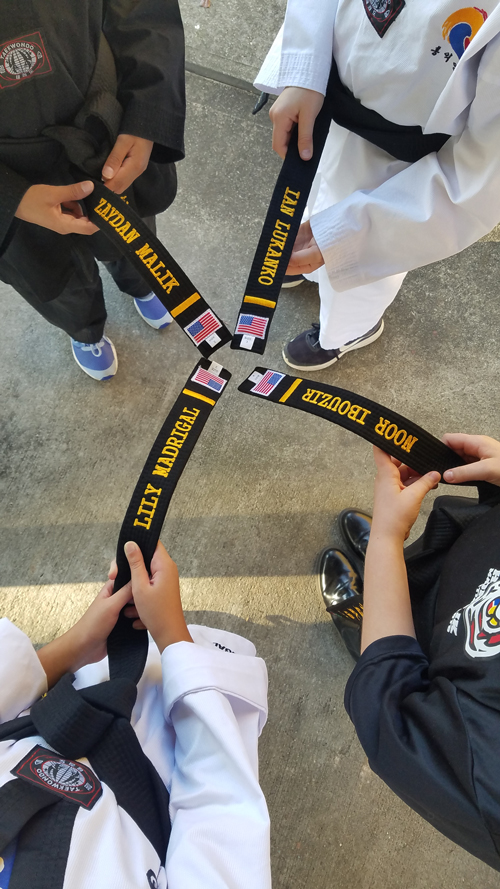 You did it! Congratulations to our newest Black Belts!!!
Can you hold plank for three minutes? Do you remember the kicking combinations and poomses (forms) from all previous belts? Can you push yourself to run at your highest speed?
These are some of the challenges the Autumn 2020 "Pandemic Black Belt" candidates faced in their Black Belt test.
Students who tested this cycle are a unique lot indeed – they have persevered through previously unimaginable change and circumstances, continuing their training online through the state mandated lockdown and jumping right back into group classes upon our Reopening July 16!
Our new Black Belt students were able to recall all of the belt principles and terminology. In the outdoor and indoor tests they showed their physical conditioning by sprinting, holding "push-up" position, "duck walking" (walking for a distance in a very low squat) and more. They performed kicking combinations and select forms from previous belts. They executed three designated board breaking techniques with family members as board holders.
This journey required perseverance, belief in oneself and the ability to express humility while pursuing one's personal best.
You did it!
Congratulations to our newest Black Belts!!!