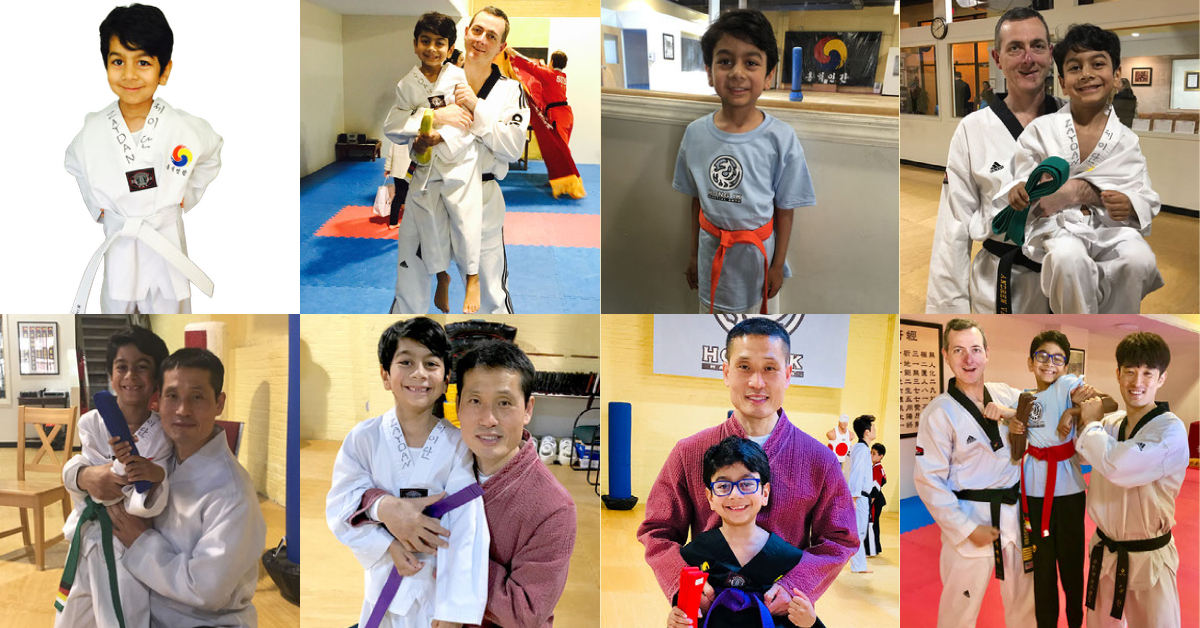 Our Child's Journey from White Belt to Black Belt and Beyond
Our son, Zaydan has been part of the Hong Ik Tarrytown family since he was 5. We have watched his interests grow and change with sports and hobbies over his short life thus far; the exception has been with Taekwondo, for which his interest and love has only grown.  
We were thrilled last winter when Zaydan became eligible to take the black belt test scheduled for May 2020!   Zaydan had worked so hard to achieve this huge milestone!  Then the pandemic struck and all of our lives were changed in an instant.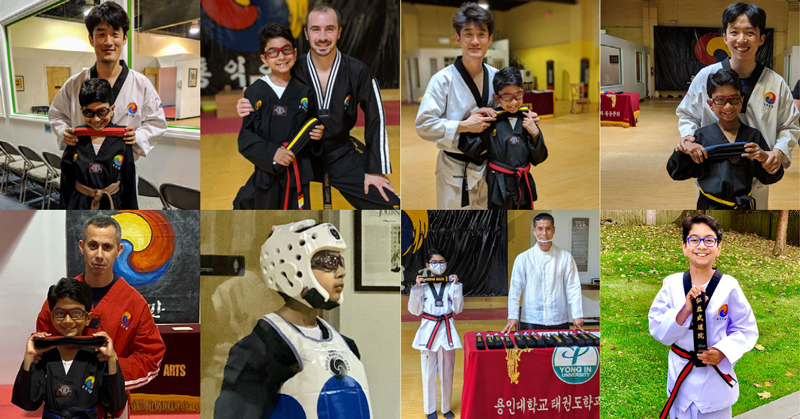 Master Yoo and his team stepped up to this challenge to keep our children moving forward with their Taekwondo training with live Zoom classes, outdoor classes at Peabody field, and very well planned socially distant indoor classes. It was amazing to see Zaydan training for the black belt test once again with the masters. We are so grateful for the Hong Ik team facing the pandemic challenges to innovate the structure of the classes and the black belt test.
Zaydan has just successfully completed the black belt test that was held in 4 parts: written test, oral test, outdoor test, and lastly the indoor test which was held last Saturday. We are so impressed with the detailed training our children received to be prepared for a very different test experience during the pandemic. It was a great lesson for our children in perseverance and resilience as demonstrated by Master Yoo and all the masters. Zaydan's testing group of 8 students became a very tight knit group of friends who were invested in the well being and success of each other, rather than competing against each other.
We wish for Zaydan to carry his love for Taekwondo with him throughout his life as well as the important lessons Master Yoo teaches the students. We are very grateful to have a teacher like Master Yoo in our community helping us guide our children in such valuable ways. He loves our children, he believes in them, he motivates them, he instills confidence, positivity, mindfulness and both physical and mental strength in them. Thank you for leading Zaydan to his dream of achieving his Black Belt!!!
Warm regards,
Sophia Rana and Usman Malik, parents to Zaydan, age 10