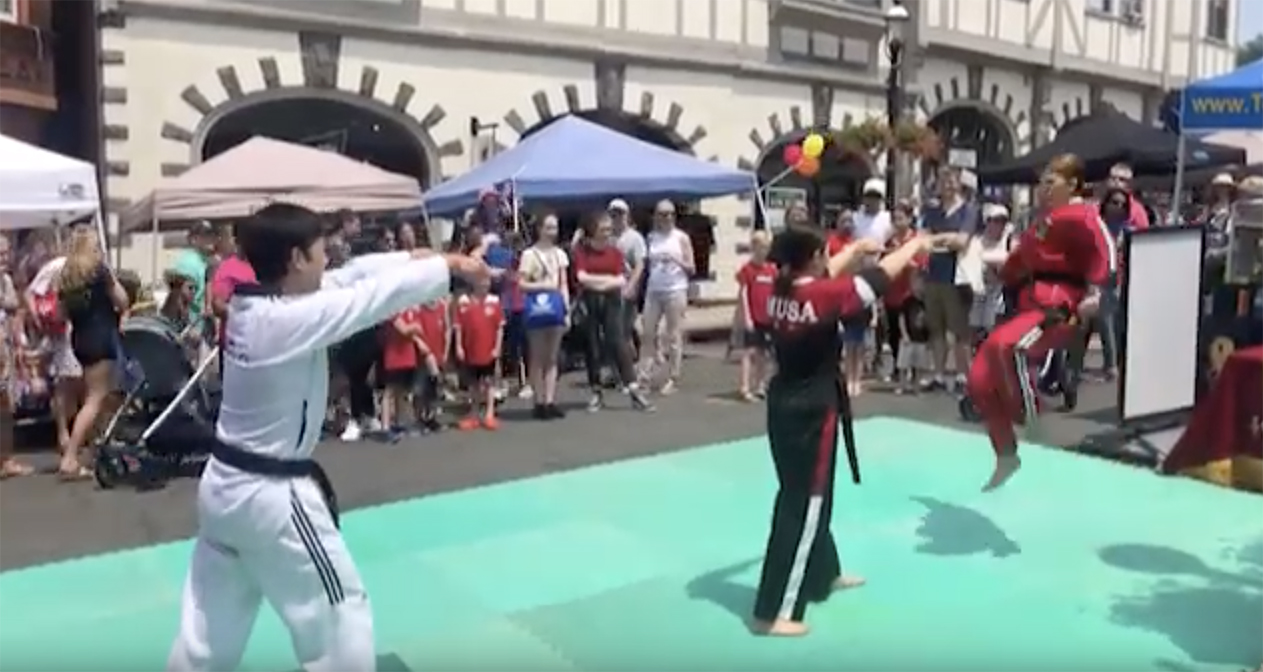 Hong Ik Martial Arts of Tarrytown Annual Main Street Fair Demo by Susa and Musa
On June 2nd Hong Ik Martial Arts of Tarrytown participated in the annual Tarrytown Street Fair. Numerous children and adults stopped by to see our dojang and enjoy free lessons.
Grand Master Yoo led some of our SUSA and MUSA members in a brief demonstration, including forms, board breaking, and kicking drills. Several other Master took part in offering brief instruction, including Master Myung Duck, Master Kim, Master Oh, Master Shin Min, Master Ji Sun, Master Chung Shim and Master Lim. All worked hard to help share positive energy and encourage guests to try some basic punching, kicking, and even some introductory board breaking.
The Street Fair was a big success with many guests now enrolled in special trial promotions. We thank everyone for their dedication and sincere effort in welcoming current and new Tarrytown friends into our Hong Ik Martial Arts family!