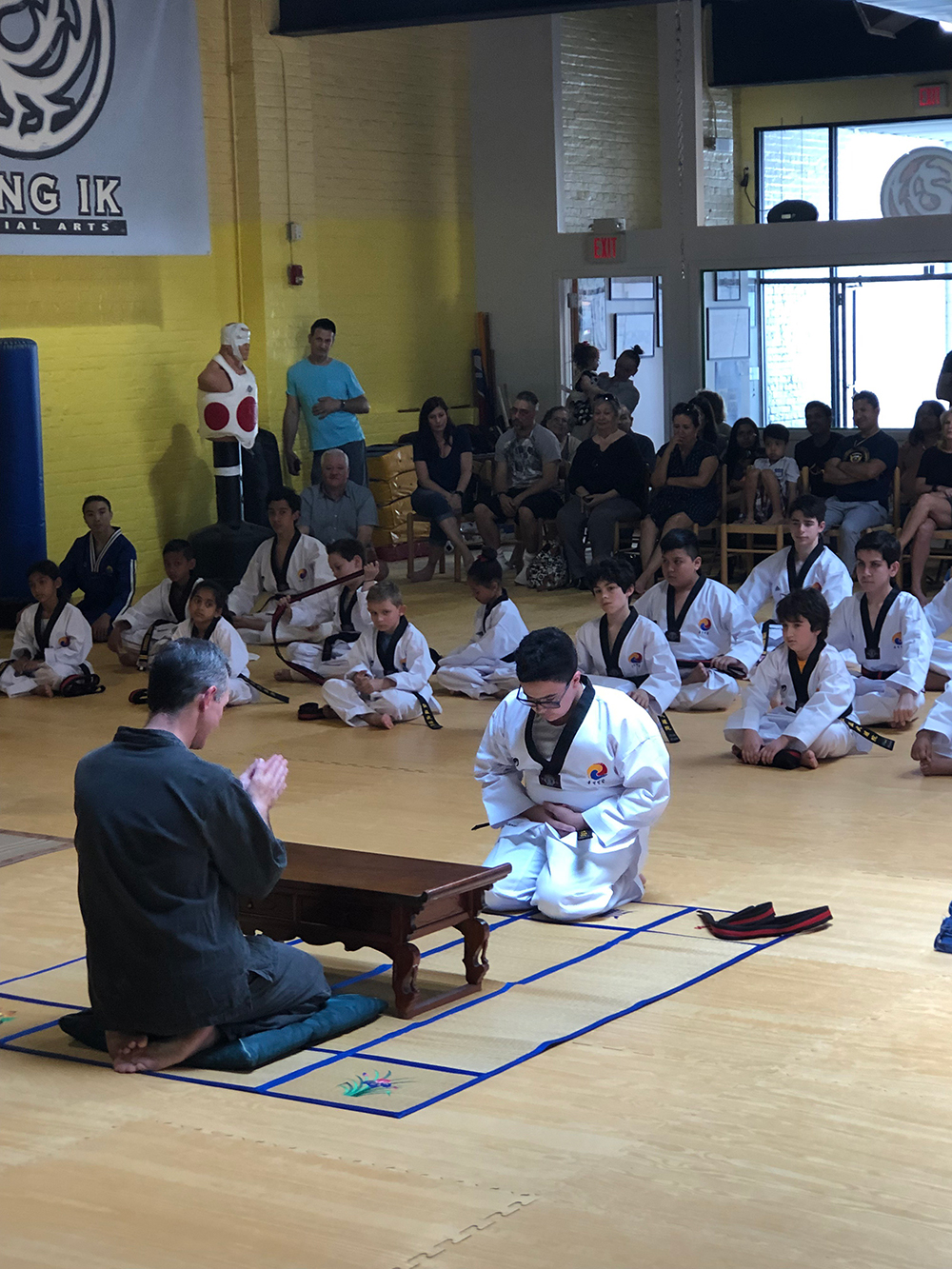 Black Belt Ceremony – Spring 2019
On Saturday June 1st the Black Belt Ceremony was held in Tarrytown for those who tested in May 2019. Approximately fifteen candidates were awarded their 1st Degree Black Belt (Il Dan), and five candidates moved up to 2nd degree rank (Yi Dan).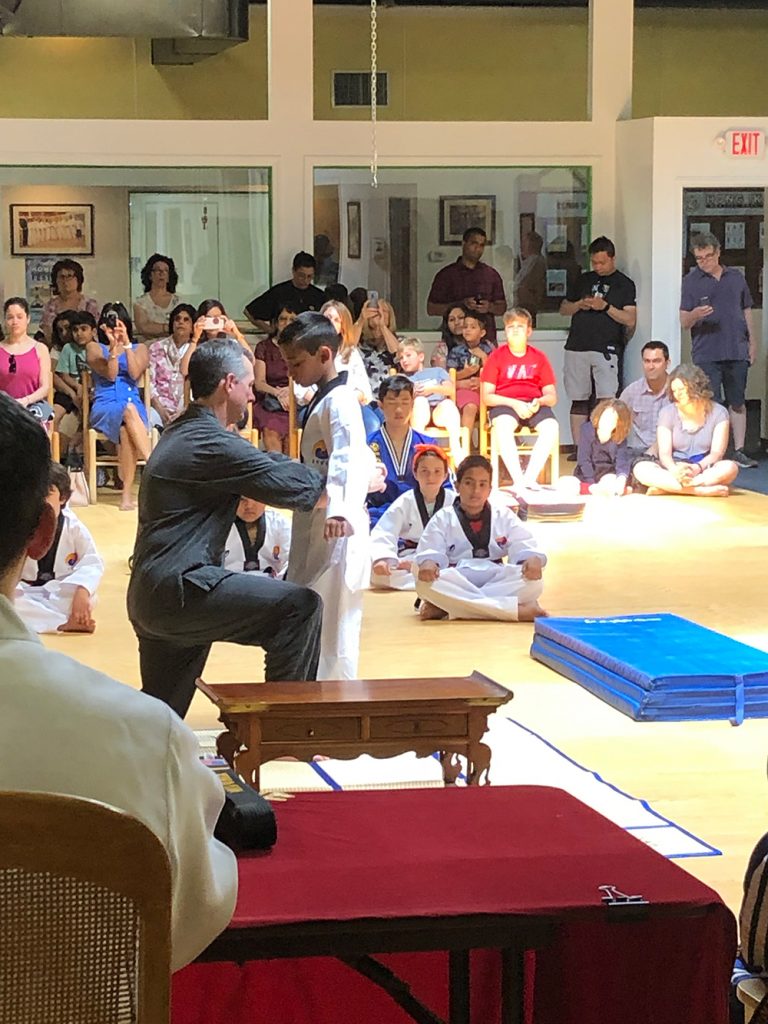 The Black Belt exam first involved an early Sunday morning outdoor test on May 5th. Candidates submitted written reports on Taekwondo history, philosophy and Service. They then persevered through the pouring rain to run various challenging distances on the Rockefeller Park trails. A few days later, oral tests followed at the respective HIMA locations, focusing on principles and terminology, while 2nd Degree candidates tackled written tests on Taekwondo ancient history.  The indoor test was held on Saturday May 11th at the Tarrytown location.  It covered multiple forms, kicking combinations, self-defense, and one-step sparring (for Yi Dans). This was followed by full contact sparring, timed holding posture, and board breaking.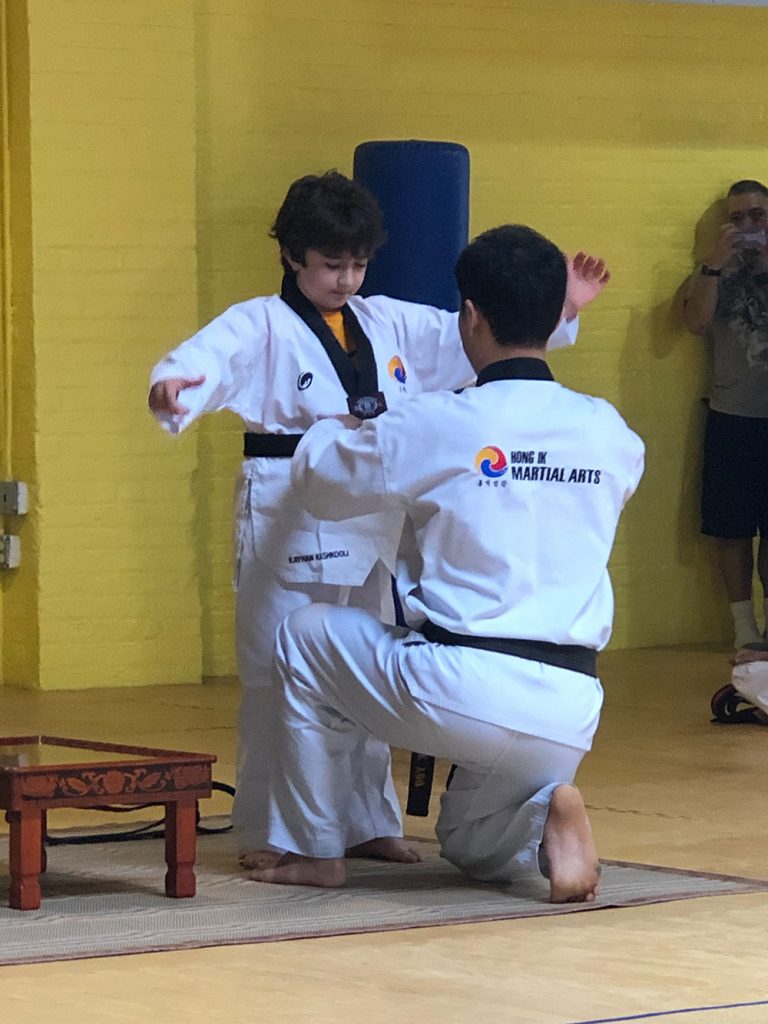 As always, the Black Belt Ceremony was very moving. Wearing their brand new uniforms, each candidate greeted Master Myung Duck and Master Kim with traditional bows, exchanging their old belt for their new belt, followed by another traditional bow. Following some words of wisdom and encouragement from Grand Master Yoo, candidates and their parents bravely shared their deep impressions of their Black Belt journey, with great appreciation for Grand Master Yoo, the other Hyunsas, and their own respective families who offered unwavering support throughout their journey.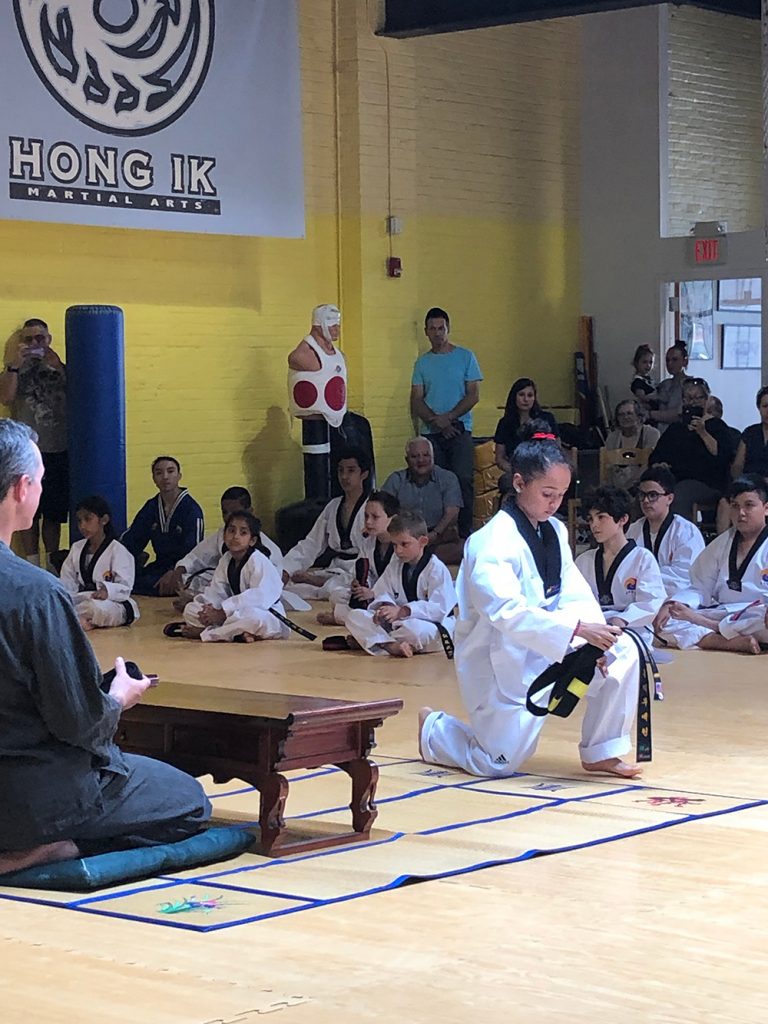 We congratulate all new Il Dans and Yi Dans on their momentous achievement and wish them well in their continued path of physical, emotional, and spiritual growth and discovery!
— Written by Chun Shim HyunSa