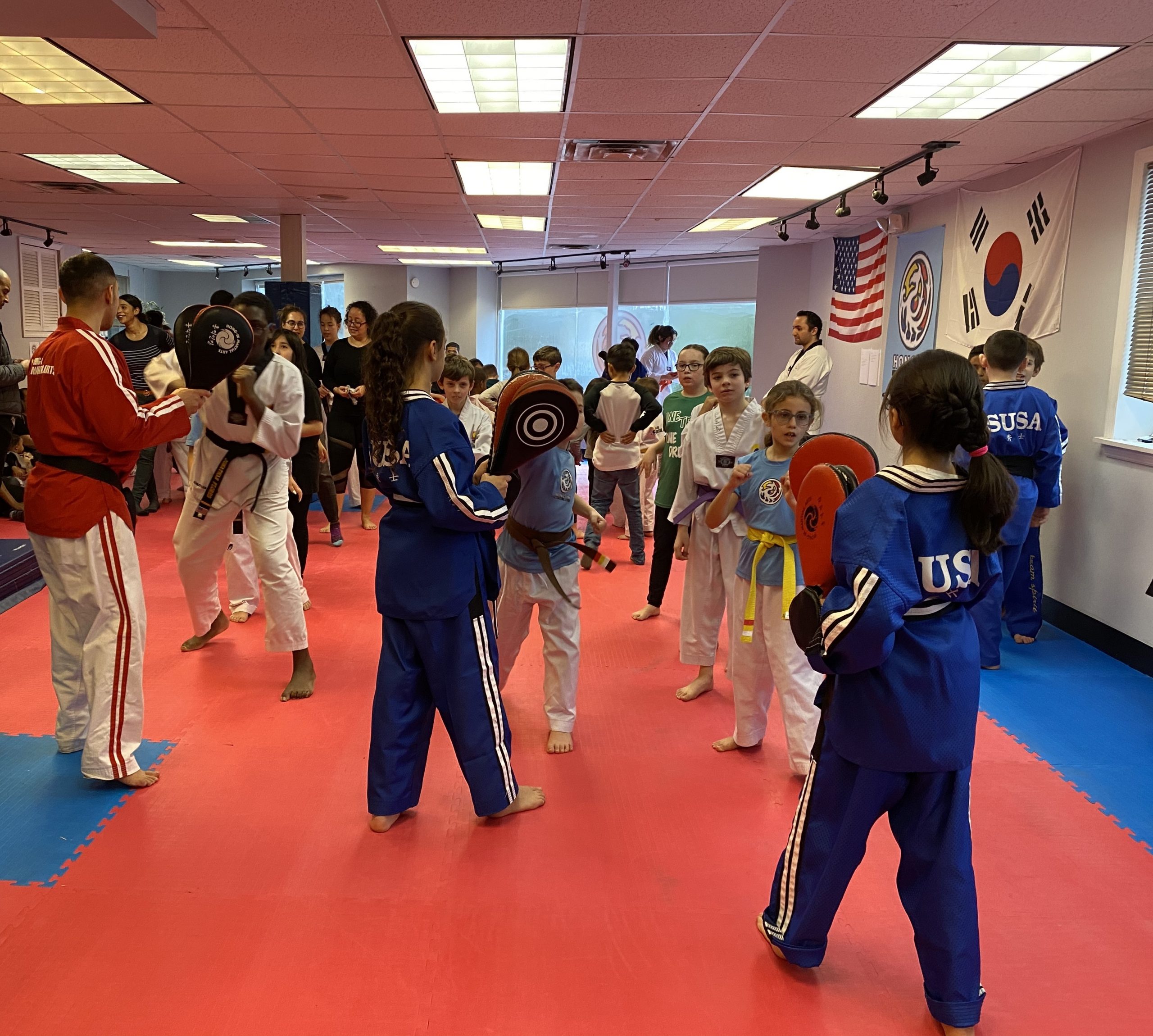 Hong Ik Martial Arts of New Rochelle Masters / Susa / Members &Friends Board Breaking Festival
On January 26, 2020, Hong Ik Martial Arts New Rochelle hosted the New Years Leaders Exhibition. We were fortunate to have Grand Master Yoo be present at the day's event. In addition, Master Oh, Master Chun Shim, and Master Simonetti were also in attendance from the Bronxville and Tarrytown Headquarts location.
As students and guests came in, the event began with simple agility ladder exercises to warm the body up and get everyone comfortable before the demonstrations and board breaking. After ten minutes of Susa Sophia Pak leading the ladder training, students and guests were lined up.
Following Grand Master Yoo's introduction, he greeted everyone with a short speech on the deeper meaning on why everyone had gathered together for that day. On the list of schedule of events was a Susa Leaders Demo, students and guests board breaking, and Hyunsa Masters Demo. However, Grand Master Yoo reminded the audience it could be used as another opportunity to grow in our individual life journey. Specifically, sometimes there are certain people we may get along with more so than others. With this in mind, we should remain open minded, accept and enjoy the contrast in even those we don't initially connect with as well. The reason being, we can often learn more from them since it takes more effort. In this effort, we can become more and more free of our likes and dislikes and not be as subject to unnecessary suffering.