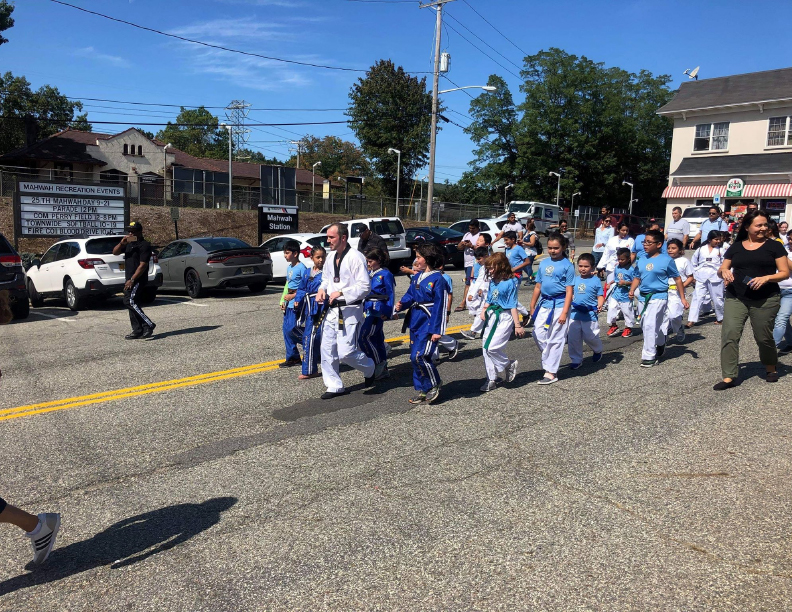 Hong Ik Martial Arts of Mahwah: "Mahwah Day" September 21st, 2019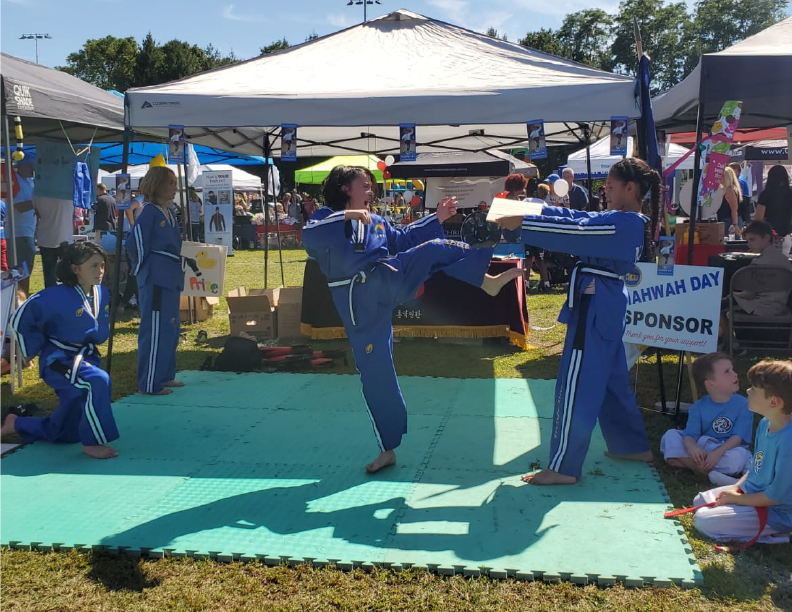 Each year in September the Township of Mahwah hosts Mahwah Day. The event is a great opportunity for the town to come together, celebrate and see what's going on in the community. Local businesses are allowed to occupy vendor space and make an appearance at the event. Hong Ik Martial Arts of Mahwah had their own spot.
The day kicks off with the Mahwah Day Parade. Local sports teams, boys/girls scouts and various other groups march through the town and represent their organizations to the town. Hong Ik Martial Arts made a great showing at the parade, with over 30 Students marching together! We had a lot of fun marching, chanting, punching and kicking through the town!
After the parade, the students dispersed to enjoy the festivities of Mahwah Day. At the Hong Ik Booth, we were offering mini-lessons to anyone who wanted to try. Anyone who was able to break a board after the lesson earned a chance to spin our Prize Wheel. The wheel had various prizes on it ranging from a Free Lesson at our school to 3 free weeks of classes. The event was a lot of fun and everyone did a wonderful job. It is always a joy getting out in the community and serving the people of Mahwah! We look forward to doing it again next year.
-By JiSun Hyunsa (Master Joe Lipman)