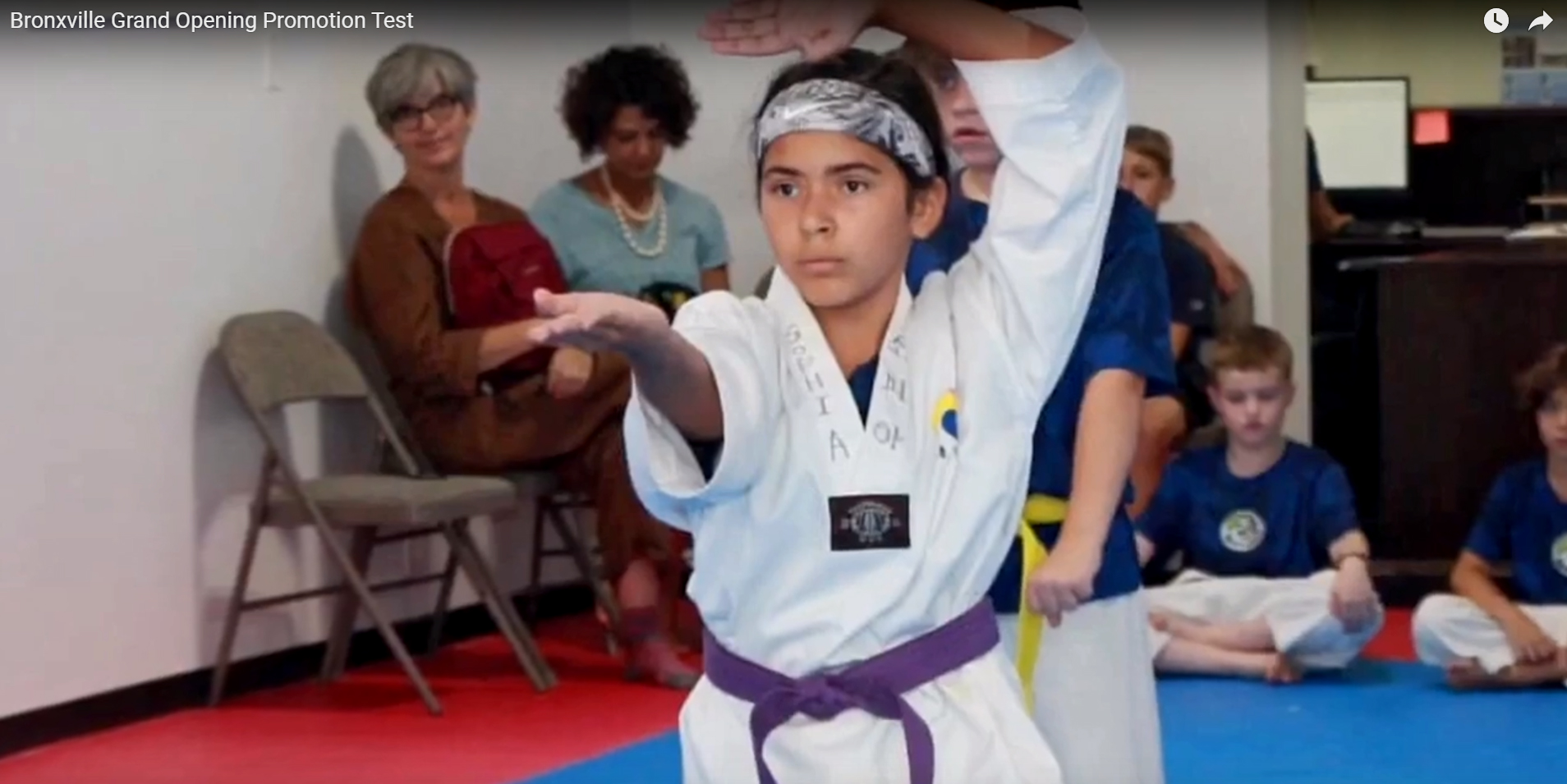 GRAND OPENING PROMOTION TEST Hong Ik Martial Arts of Bronxville
The September 14th 2019 Bronxville Grand Opening Promotion Test was a big hit! Three grand Masters, all HyunSa and about a dozen SUSA/MUSA leaders joined in to energize the event.

After a group warmup and traditional greeting to the Grand Masters, the HyunSa proceeded to demonstrate poomse, target kicking, one-step sparring, self-defense, and board breaking.

This was immediately followed by the promotion test, which all candidates faced bravely. All candidates were well prepared for both the physical and oral parts of the test. SUSA/MUSA followed with additional demo performance including self-defense and board breaking.

Students were then notified of the test results….all passed!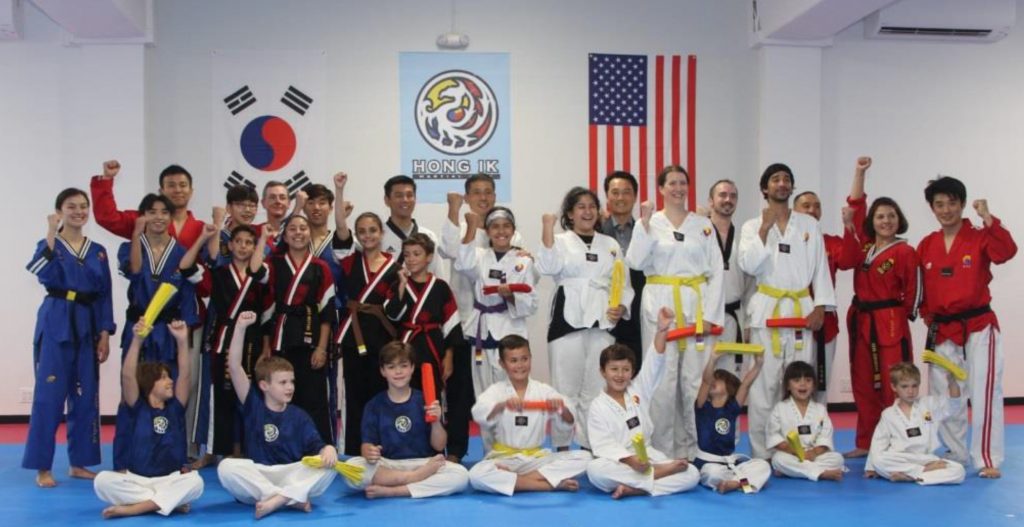 The Grand Opening Promotion Test concluded with HyunSa inviting guests for some brief basic Martial Arts instruction.
We wish to thank all participants for their time and effort in making this a successful and joyful occasion. Last but not least, congrats to all candidates!
Job well done!