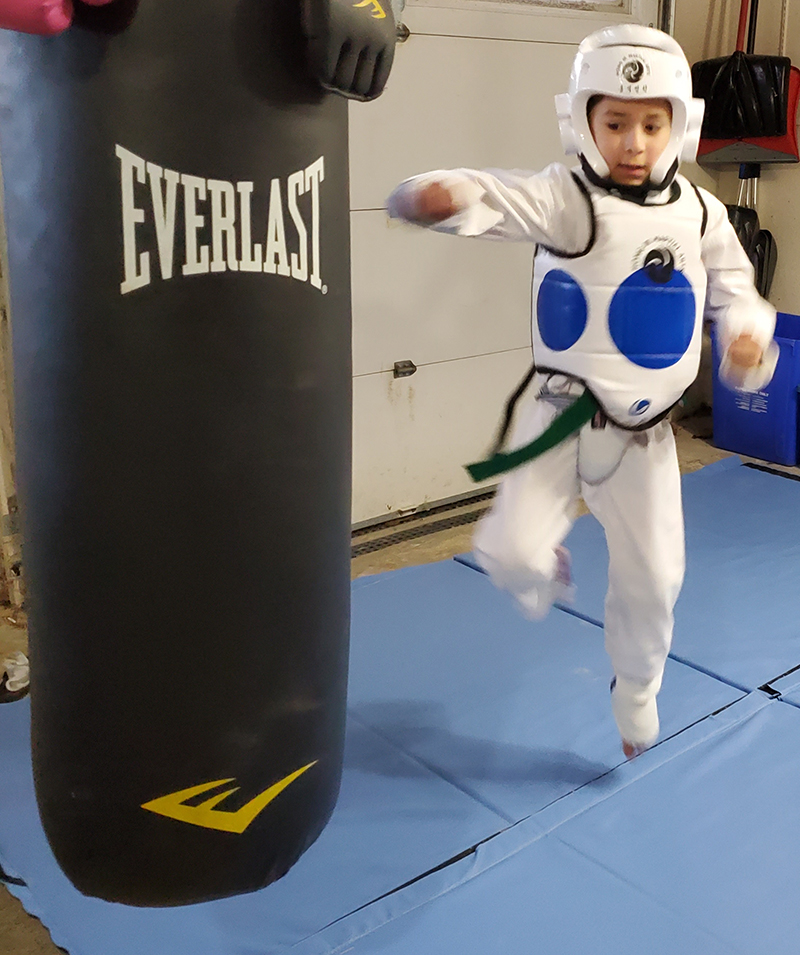 Hong Ik Martial Arts Home Online Training Review
"We're on our second week at home with the kids and have been doing our best to make the most of it. We've come up with a routine that works really well for them.
The boys start every day following the video of Master Joe leading the warm-up, then we do a quick meditation. We've found that this sets them up well to focus on schoolwork for the rest of the day. Three days a week in the afternoon they get into their uniforms and do the full video class for their belt.
The videos are extremely well done. The boys interact with them the same way they would during a regular in-person class — calling out "ankle rotation, sir" and all. They're having a ton of fun and it's helping to give them a sense of normalcy while we're all cooped up.
We're eager to get back to classes in person, but in the meantime, we're both impressed with and appreciative of what Master Joe and the Hong Ik team have put together to keep up the progress while at home."
— Father of Willem, Jude and Bowen B.

"We are glad he has this resource at this time to continue practicing and keep his skills sharp … the video definitely helps give him some sense of being back in class, so that he can continue to train for the next belt. It helps him stay in tune with the world. Without school and being stuck at home, this gives him a place to be outside of home, in a way, a place he loves and wants to continuously grow."
— Father of Leon F.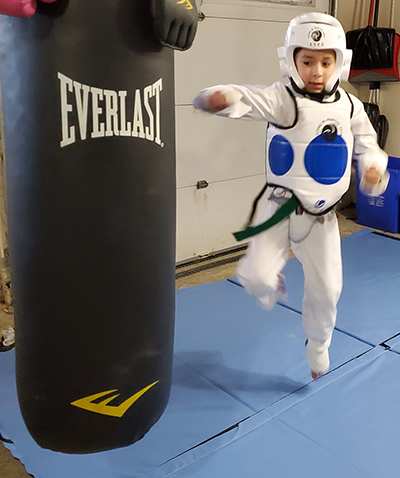 "As a people we are in unprecedented times and in these times is when the human race shows the copious amounts of kindness that they are capable of. The Hong Ik family is no exception, knowing that their students are home with limited access to physical training they are sending us videos that we can easily view at home for training. We are not just continuing the training of our bodies but also of our minds. So thank you for the opportunity to be able to continue my training with my family. Together we will get through this. Primum non nocere"
— Shakira J., student