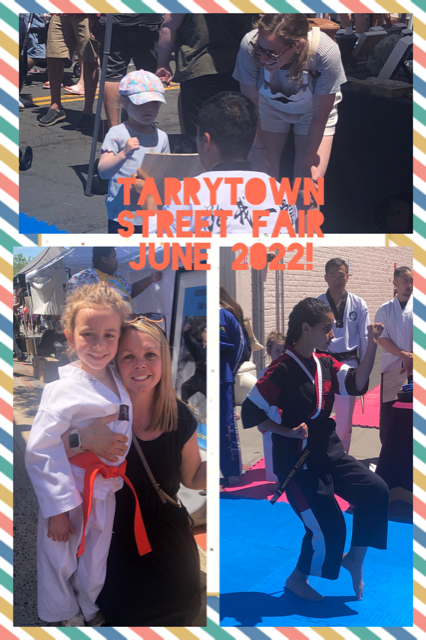 HONG IK MARTIAL ARTS OF TARRYTOWN – TARRYTOWN STREET FAIR – June 5, 2022
Main Street was filled from morning through early evening with neighbors and visitors from many different towns enjoying the sun, fun and community at the Tarrytown Street Fair on Sunday, June 5.
After two long years of no such event in town, everyone was excited to see the return of the Tarrytown Street Fair on a sunny, beautiful Sunday!
Hong Ik Martial Arts Master Instructors and students were thrilled to present demonstrations and provide on-the-spot lessons and board breaking for those who were intrigued and wanted to experience the excitement of a first punch, kick and board breaking!
We thank our wonderful students for their participation and the many, many townspeople and visitors who joined us on this beautiful day!