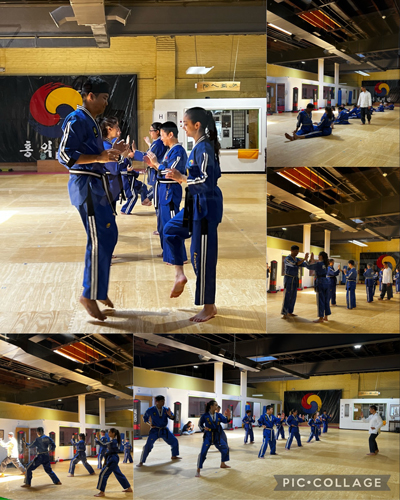 Hong Ik Martial Arts of Tarrytown HST (Hyunsa and Susa Training) May 14, 2023
Please enjoy this footage from our most recent HST (Hyunsa Susa Training ) held in Tarrytown on Sunday, May 14th under Grandmaster Yoo's direction.
HST is scheduled once a month at our Hong Ik Martial Arts Headquarters in Tarrytown, NY. The SUSA program offers select students the opportunity to expand leadership and teaching skills as well as their technical abilities. SUSA meet once a week for SUSA class, and once a month for HST. SUSA engage in deep study of martial arts based on firm principles in order to enhance their martial arts skills and leadership qualities. SUSA move through several ranks, becoming mature leaders well versed in all aspects of the HIMA teachings and principles . They support their fellow students by teaching and guiding them to grow and find their own path in "Do" – the good way of life instilled by our Hong Ik mission of Maximum Service for the Benefit of Humanity.
Eligibility for SUSA Tryout: BODAN BELT AND UP (8 YEARS & OLDER) OR BLUE BELT AND UP (9 YEARS & OLDER )
Tryouts are typically held twice a year, and those who successfully complete the tryout and receive recommendations from three Masters are accepted into the SUSA program. We encourage students with consistent attendance, high energy, and deep focus to take on this great challenge and opportunity. Keep a lookout for announcements of upcoming tryouts!
written by: Chun Shim HyunSa (Master Carlos Stern)