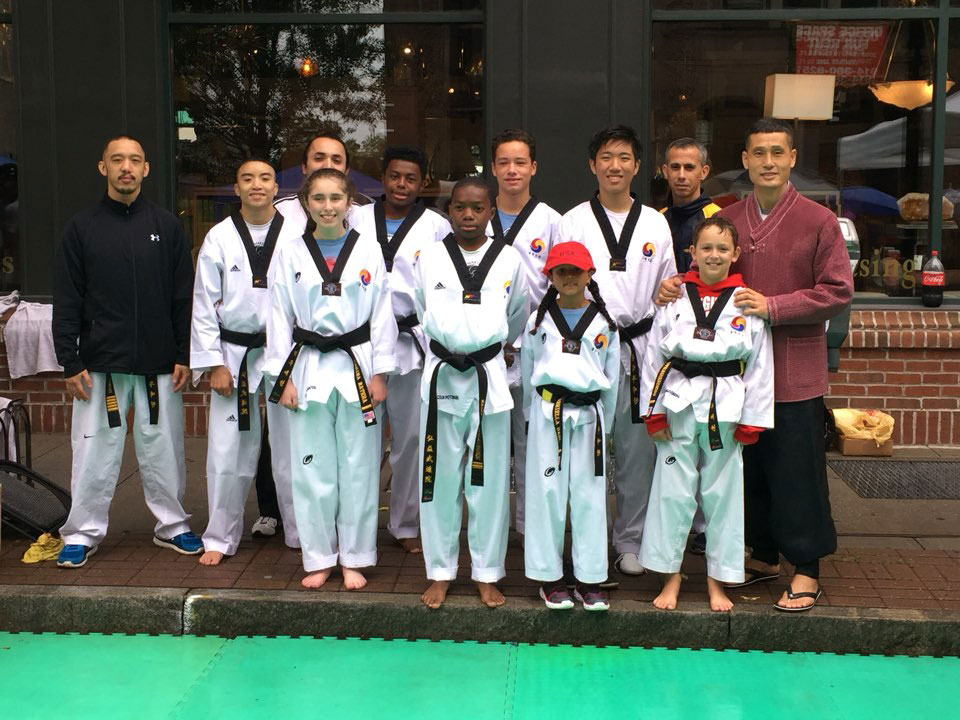 Hong Ik Martial Arts of New Rochelle Street Fair
On Sunday, September 9, 2018 Hong Ik Martial Arts New Rochelle took booth number ninety-five on Main Street.  Rainy conditions were in effect.  Despite that, mats were put down, pads were kicked, boards were broken, and beginner's Taekwondo lessons given out.  SUSA leaders worked in great cohesion to perform their martial arts routines displaying flexibility, explosiveness, and skill.  Cloudy skies were not able to dampen the mood of the group.  They did however, provide for some unplanned acrobatic falls as the mats became increasingly slippery in the continuous rain.  

   Participating in their first New Rochelle Street Fair was a great success.  Learning to adjust to unforeseen circumstances was a significant experience for all students and teachers involved.  A big thank you to Dr. Lee, the Jorge, Pottinger, Strausberg, and Matera Families for their support in the event.  Another special thank you goes to Grand Master Yoo for taking the time out of his busy schedule to encourage the SUSA Leaders to take their performance to a higher level.  His presence was undoubtedly an important factor in keeping the fun and motivation high in spite of the unideal weather.  We look forward to being part of this great event next year.