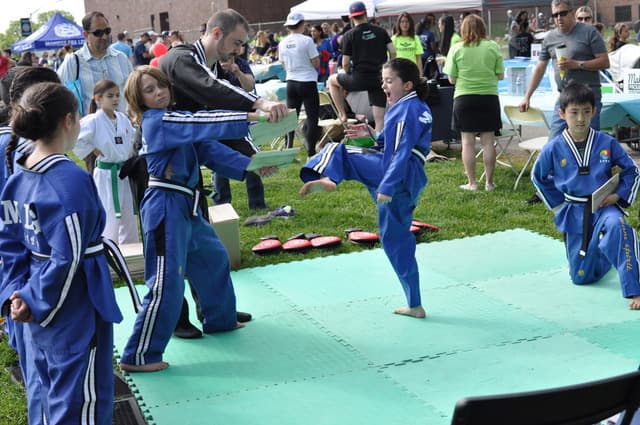 Hong Ik Martial Arts of Mahwah Thunderbird Run May 19th 2019
On Sunday, the Mahwah community gathered together for the annual Thunderbird Run. Hong Ik Martial Arts of Mahwah attended this event and set up an area for Demonstrations and Mini-Lessons!
The Mahwah Leadership Group (MLG) provided their service and energy to the Mahwah public. MLG performed their striking techniques, poomses and board breaking routines. Their energetic demonstrations inspired many others to try a mini-lesson! 
MLG and Master Joe taught Front Snap Kick and Hammer Fist to the eager onlookers. After learning the techniques, they were given the opportunity to break a board. Many Hong Ik Martial Arts students arrived at the event wearing their uniforms. They didn't hesitate to jump in the action and practice with Master Joe and the MLG members! 
This was Hong Ik Martial Arts of Mahwah's second Thunderbird Run. It is always great to get active in the community and spread the benefits of practicing martial arts. We look forward to next year's race!