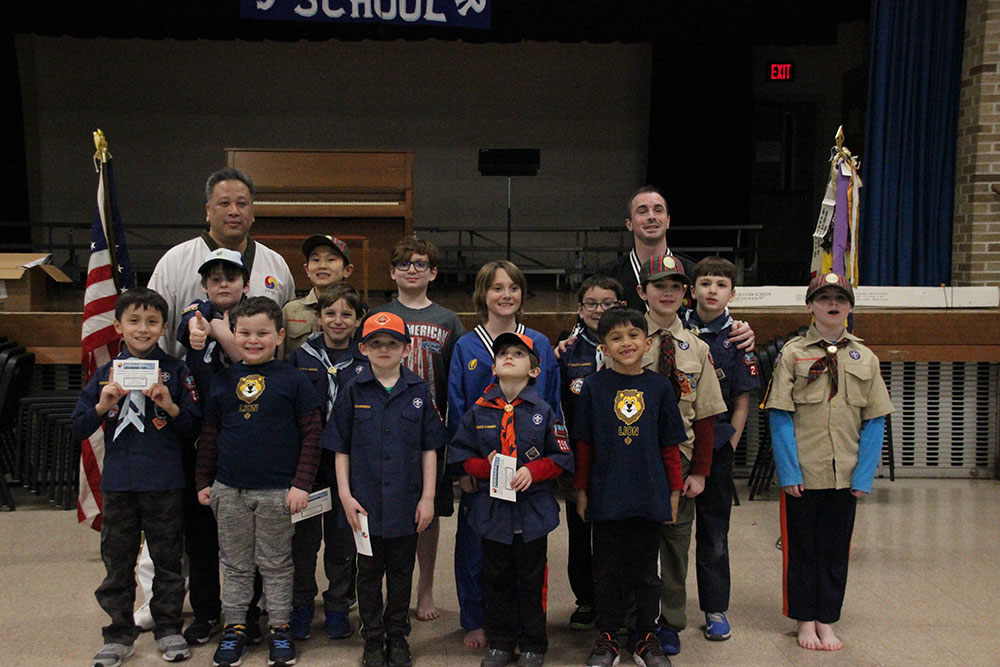 Hong Ik Martial Arts of Mahwah Cub Scouts Pack Meeting February 8th, 2019
On February 8th, 2019 Mahwah held its monthly Cub Scouts Pack Meeting. Every meeting has a theme, this month the theme was "reverence" which means deep respect. Hong Ik Martial Arts of Mahwah was asked to come and give a lesson on reverence along with a martial arts class.
The meeting started out with a basic martial arts class that included stretching, basic kicking and punching, and target practice. After the class, cub scouts sat patiently and listened to Master Joe and SuSa Richard Yip's presentation on reverence.
Presentation points-
Reverence – A deep respect
Origins of Martial Arts in ancient societies
Purpose of modern martial arts
5 Aims to achieve
Ways to show respect in Martial Arts class
Ways to show respect in daily life
Harmony in self
Harmony between you and others
Happiness spreads through respect and reverence
Untimate purpose of reverence is to create harmony in the world The presentation went well, all the cub scouts listened intently and tried their best during the class. It was a pleasure being a part of the Cub Scouts pack meeting and Hong Ik Martial Arts thanks the Mahwah Cub Scouts for the opportunity.