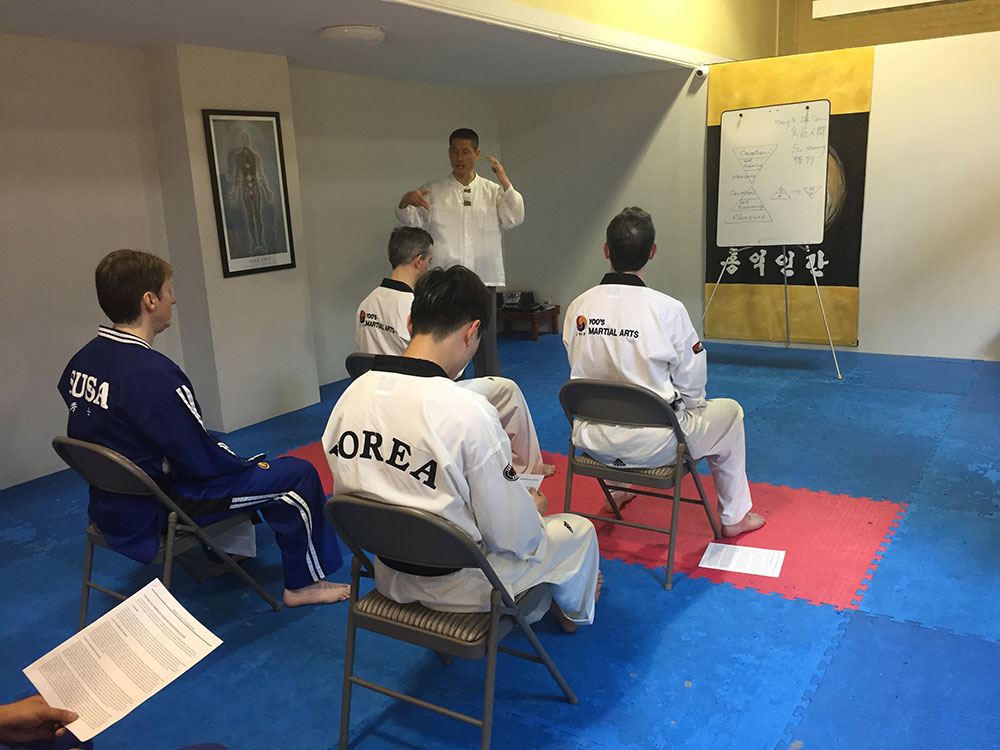 Contentment comes from a balanced life. A deep study of Martial Arts can help an individual in determining what priorities to set forth in achieving balance. Which aspects of life are valuable enough to continuously progress in? Our lives can be divided into three of...
Here is a cute poster from the Morse school students expressing their appreciation for Yoo's Martial Arts participation in the Trip Around the Community in May 2017. ...
Sharing a Great Experience at One Day Camp -Sunday  May 21,  9am to 2:30pm No fear to learn nun-chuck even though bang on the head many times Happy meal time after hard work Full smile on the face by feeling of achievement completed 12 miles bike ride...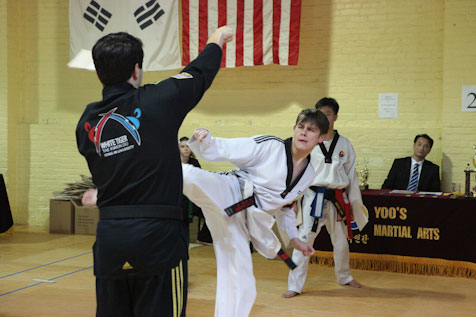 Taekwondo is a traditional martial art form, and it has its base in Korea. When translated, Taekwondo means being the way of the hand and foot. Therefore, it is natural to think that a large part of this martial art is dependent on kicking techniques. In fact, these techniques are taught very thoroughly in the majority of Taekwondo classes.