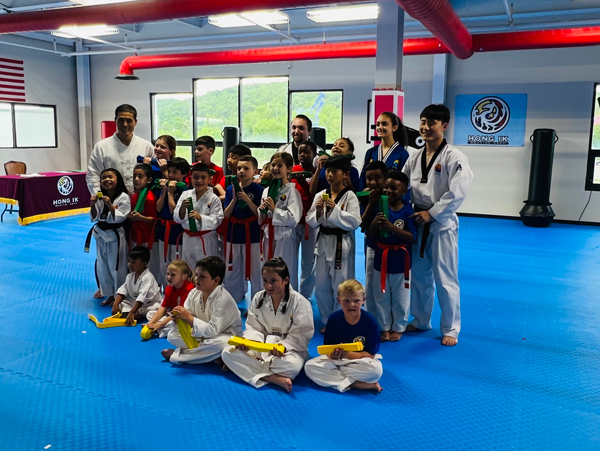 Hong Ik Martial Arts of Brewster : June 2023 Brewster Promotion Test
On a hot summer day in June, 20 young students of the Hong Ik Martial Arts School at Brewster prepared to test.
Many came in nervous, such as the younger white belts testing for the first time, or even our two black belts testing to advance up in the Il Dan rank, but they were inspired by their families and each other to perform their best. They were energized by the camaraderie and performance of each other during the test. Giving them encouragement and a sense of relief were Master Paak and SUSA Sabina. SUSA Sabina, a prominent and capable SUSA of Tarrytown had come to assist and encourage her Sajae (Taekwondo juniors) of Brewster. She even performed an amazing demo towards the end of the test to further encourage the students and give them encouragement to seek greater heights in their martial arts journey. The students performed admirably and diligently, making their families and Masters proud.
Written by Master Jorge Delgado