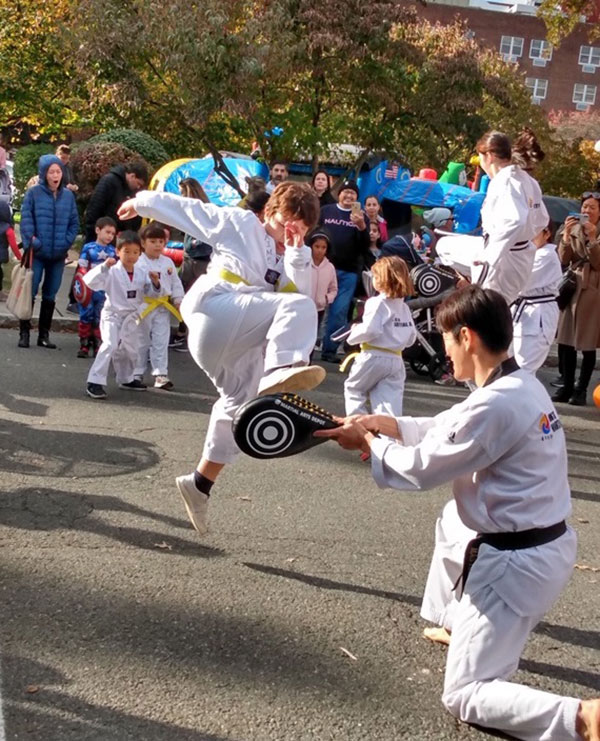 Bronxville Children's Halloween Festival
On Sunday, November 3rd, Hong Ik Martial Arts of Bronxville participated in the Bronxville Children's Halloween Festival. Thank you to the Bronxville Chamber of Commerce for organizing this wonderful event!
It was a beautiful, sunny day filled with fun activities for everyone in the community to enjoy. Many Hong Ik families stopped by our table to say hello and offer support! There were also many other festivities available for the children to enjoy like games, bouncy houses, and pony rides.
We had a very special demonstration team made up of students of all ages from the Bronxville dojang including Pee Wees, teens, and in between. They commanded the center stage and did an outstanding job showcasing skills they have been learning in class.
The demonstration included basic punching and kicking, target kicking, and lots of board breaking. There were many cheers of excitement and applause as the special demo team displayed unwavering confidence and focus.
We think everyone in attendance was thrilled and impressed by the level of excellence the students displayed and appreciated the energy and spirit they shared with the community.
Please enjoy highlights from the day in the video below!