Back to School New Schedule of Tarrytown location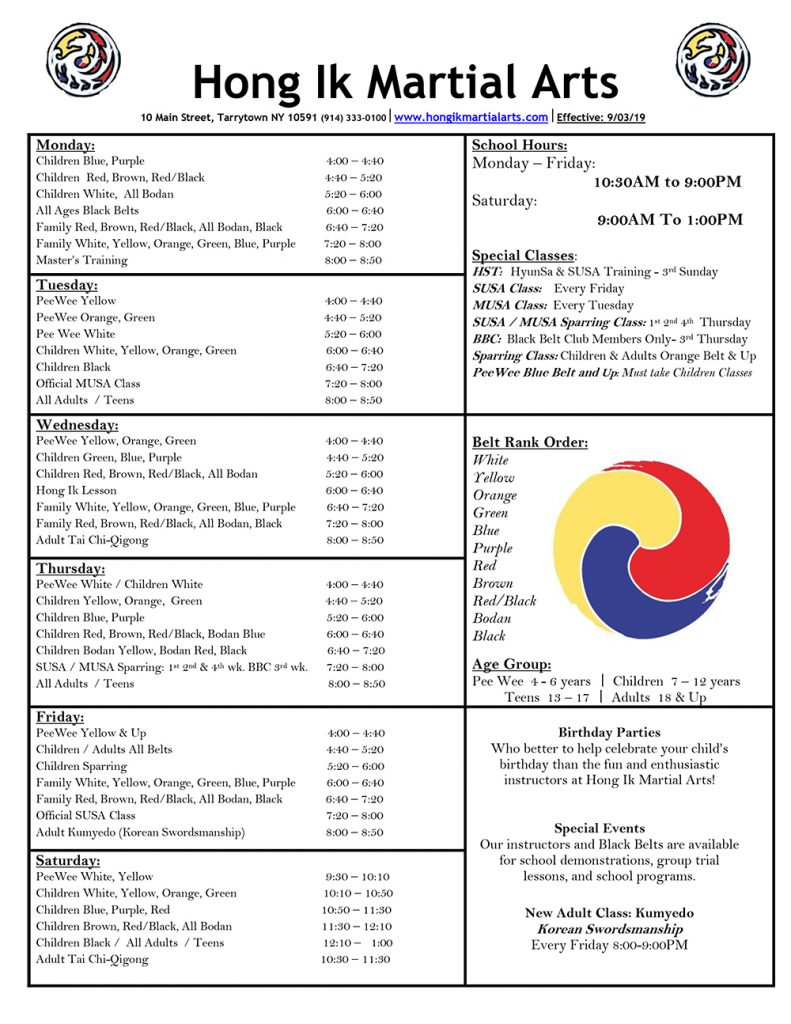 Dear Students and Parents,
We would like to inform you of a few changes to the Tarrytown schedule (effective 9/3/19).We are adjusting some class times in order to enhance the benefits for each and every student.
Monday 6:00pm Black Belt class is now open to Black Belts of ALL AGES (Children/Teens/Adults)
Thursday 7:20pm will now feature SUSA / MUSA Sparring on the 1st, 2nd & 4th week(the 3rd week of the month will continue to feature BBC class).
Friday 4:00pm class is now open to PeeWees Yellow & Up.Friday 4:40pm is now open to Children & Adults (All Belts).Friday 7:20pm class is now the Official SUSA class, and will be held weekly.
Classes now available to Teens are:- Tuesday 8:00pm All Adults / Teens (unchanged) – Thursday 8:00pm All Adults / Teens
– Saturday 12:10pm Children Black / All Adults / Teens
*All other class times remain unchanged*
The revised full schedule is included below for your reference.
Please feel free to contact us if you have any conflicts/issues with these revised class times.
We look forward to seeing you soon!