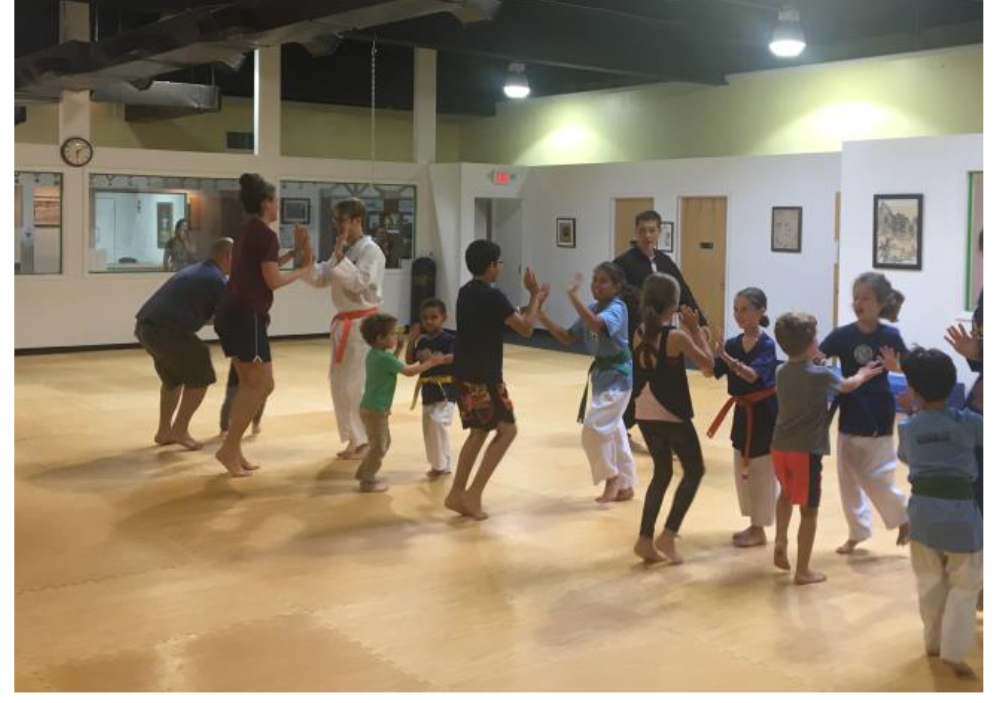 2019 Friendship Week at Tarrytown Location
Fun – Collaboration – Energy Connection
August 19th through 24th was a memorable week at the Tarrytown location. Students participated in Friendship Week, inviting their friends or family members to join their Martial Arts classes. The turnout was successful and was allowed to carry over into the following week!
Each class started out with as series of ladder training routines, allowing students to improve agility and coordination skills. This was followed by partner stretching, with students helping their friends with basic floor stretches to improve flexibility. Warm-ups continued with some partner hand/feet coordination exercises as well as partner squats to develop strength.
Martial arts instruction followed, including basic punching, rising kicks, and front snap kicks. Friends were encouraged to unlock and express their energy through strong "ki-hop" sounds. Target practice was also introduced to help improve focus and speed. After some practice students and their guests performed a board breaking technique. All students bravely faced their fears, displaying strong confidence in their break with the support and energy connection of their friends.
Team relay was next, with competitive yet fun collaboration and a display of team spirit. Classes concluded with Sushik meditation, focusing on calm breathing and feeling the connection with Mother Nature.
We thank all members for their enthusiasm in sharing their HIMA experience with their friends!

— Written by Chun Shim HyunSa (Carlos Stern)