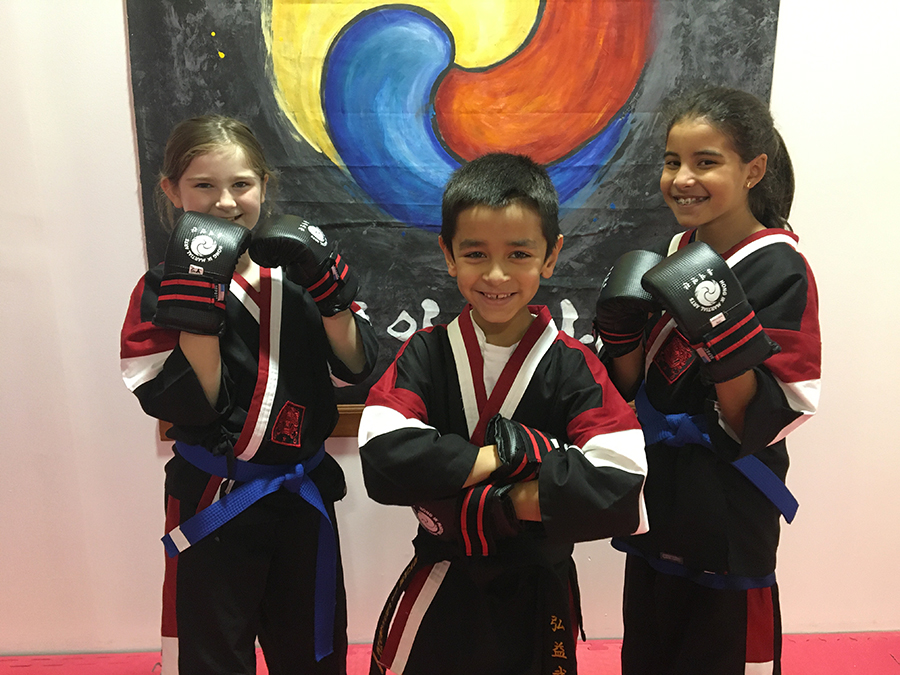 A Journey to MUSA – Hong Ik Martial Arts of Tarrytown
A Journey to MUSA
Emily has been studying at Hong Ik Martial Arts for a year now and she has learned so much. Presently holding the rank of Blue Belt and recently earning a place to study among the MUSA students she is both proud and happy. Each step of the way Emily has worked hard and looked forward to attending classes taking in all of the elements that Hong Ik Martial Arts has to offer. She has embraced the "5 Key Principles of Respect, Humility, Perseverance, Self Control and Honesty."

Energized by the curriculum and encouraged by teachers who inspire her to always put in her best effort, Emily decided to prepare and tryout for the MUSA program. This program aims at upgrading students' skills with demo techniques, weapons training, sparring, and street fighting.
At home Emily prepared daily for both the rigorous physical part of the test (including a minimum of 21 push-ups and 36 sit-ups) and the advanced technical elements and combinations, often asking her teachers for advice and feedback on what she needed to do to be her very best.
The day of the MUSA test we were so proud of the amazing spirit, strength and energy Emily displayed as well as her ability to execute the required elements to make the program.

Ecstatic is the best word to describe Emily's reaction when she learned she qualified for MUSA. As a MUSA student Emily is enjoying learning the art of the sword as well as street fighting techniques and sparring. She is also looking forward to being part of the MUSA Demo Team and helping out at promotion tests and wherever else she is needed. New friendships have also developed over the past year and it is wonderful to see Emily happily chatting before and after classes. Emily has grown so much in mind, body and spirit on this journey. As a family we are incredibly proud of Emily and all that she has learned and accomplished so far and we look forward to continuing to watch her grow in her martial arts journey.

Andrea Andersen