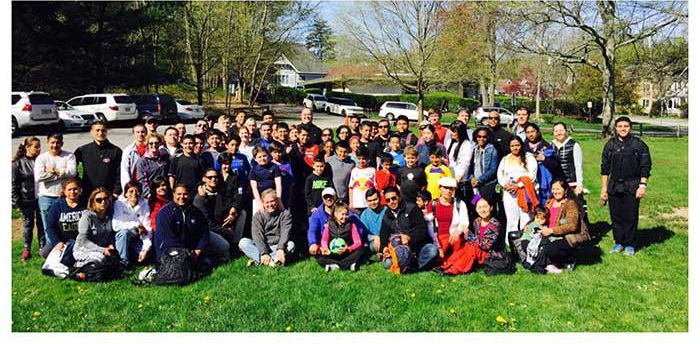 2015 Black Belt Test
On Sunday May 3rd We began the process of the Black Belt Test.

All the candidates and Masters met at 6:30am to begin the outdoor test. It was a test of long distance running, sprinting, kicking combinations and duck walks.
The candidates must be physically and mentally prepared to complete this challenging part of the Black Belt test.
The Black Belt Test 2015