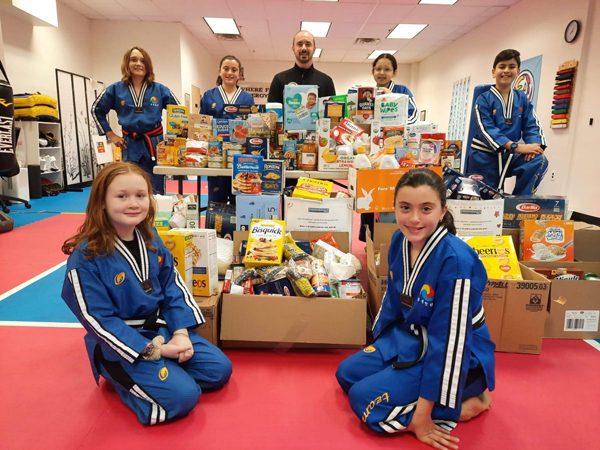 Mahwah Leadership Group Food Drive
During the Holiday Season, Mahwah Leadership Group Members (MLGs) were asked to come up with various ideas for a community service project. All MLGs put their heads together and decided to run a Food Drive. The MLGs created posters and collection boxes to put at local businesses around the area and also set up an area in the Dojang to collect donations.
The Food Drive went from the beginning of April to May 15th. All food donations have been donated to the Center for Food Action in Mahwah, NJ. Thank you MLG Members for your hard work and thank you to all of the generous contributors for helping serve the community!