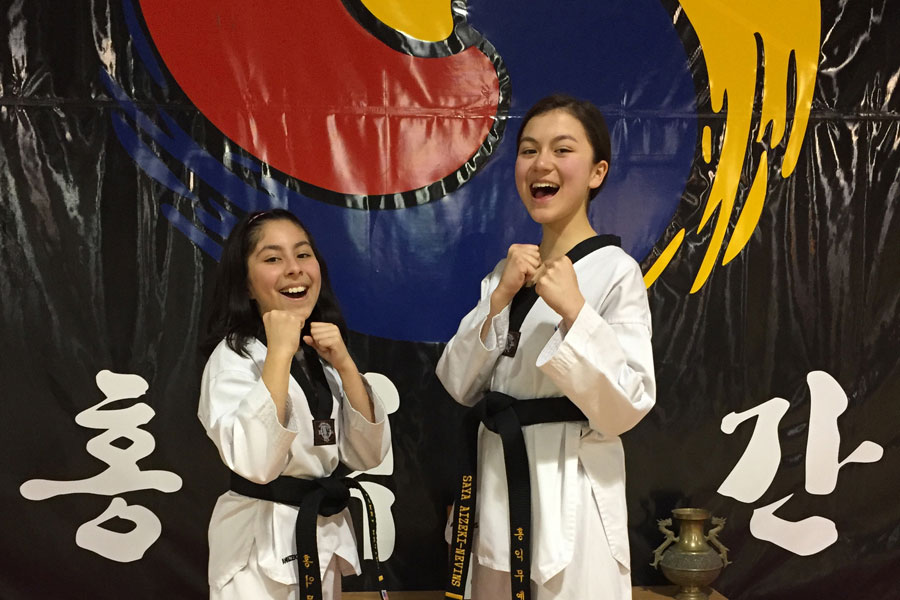 HUMILITY and my BLACK BELT JOURNEY
This past weekend, I participated in an Il Dan Han Gulum test and was reminded of my yellow belt promotion test. That was about four years ago, and I remember how significant it was for me to take my first promotion test, a culmination of all the skills we practiced for three months. As a yellow belt, I studied the principle of humility, which has been important throughout my Tae Kwon Do practice. Through Tae Kwon Do, I have learned that humility is important because even when you accomplish something, you can always learn more and improve. In Tae Kwon Do, there are many mental and physical milestones that you can continually reach.
Now that I am a black belt, there is a lot of emphasis on energy cultivation and concentration. We are reminded to always put forth our best efforts and try to improve ourselves. This touches back on the principle of humility because even though you have reached many milestones in your Tae Kwon Do training, there are always more milestones to come.
When I first began Tae Kwon Do, I was mentally and physically weaker. I had less confidence, concentration, and discipline. As I have continued my Tae Kwon Do practice, I have developed positive energy and habits. I have become a better student at school, a more considerate family member at home, and a healthier human being. I will strive to develop more positive habits and to make a positive impact on the community.
-Sayako Aizeki-Nevins