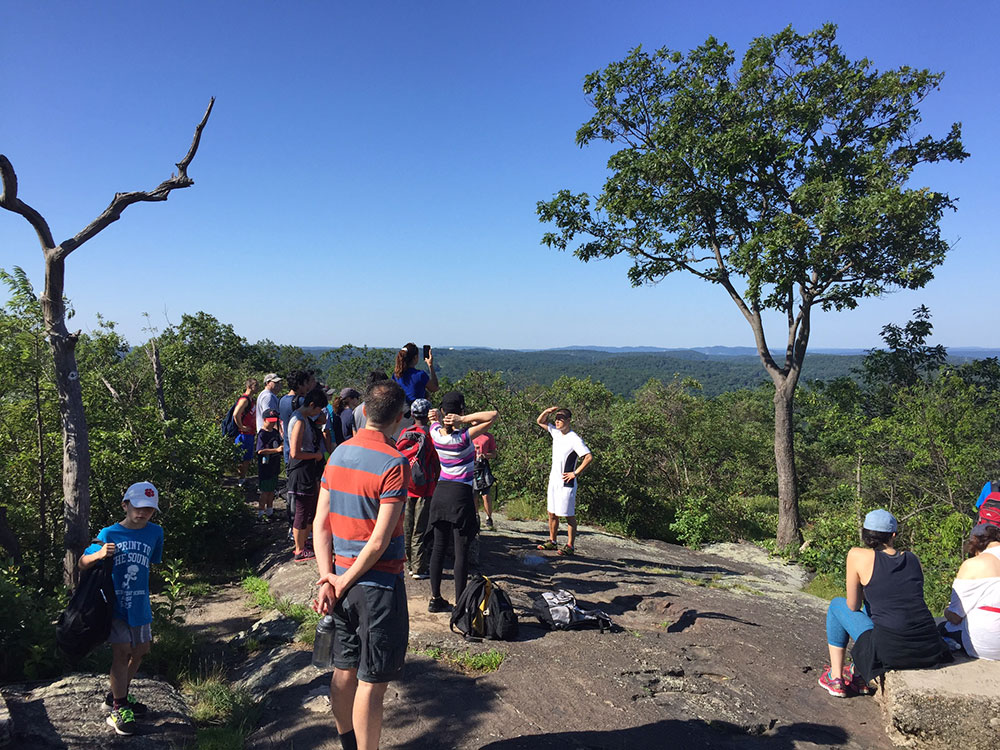 HST Turkey Mountain Hike
July HST was held on a beautiful Sunday morning at Turkey Mountain, near Yorktown Heights, NY.

Approximately 25 participants, including a few parents and Masters, met up at 8am. We climbed up the blue trail at a comfortable pace for approximately 1.5 miles, reaching the top in less than 40 minutes. The peak offered sweeping views of the Manhattan skyline as well as the Croton Reservoir.
After admiring the view and enjoying a refreshing drink, Master Yoo proceeded to guide us through some meditation. We eased into relaxation and deep focus on specific parts of our body, including fingertips for pulse sensation, moving palms together and apart to experience magnetic resistance, heat, warmth, etc. while levelling emotions. We finished with palms surrounding our head and visualizing cleansing all four corners of the brain.
After about 20 minutes of meditation we proceeded back to the bottom following the white trail and reaching the parking lot (0.7 miles). Everyone looked energized and refreshed, and the day was still young as the hike was completed by 10am. We thank all participants and hope you share this experience with your families and friends.
Please leave your comments on Yoo's Martial Arts Facebook by going to www.yoosma.com and clicking on the Facebook link.