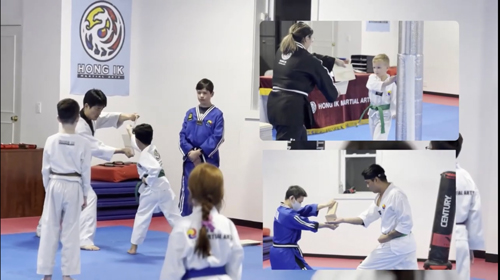 Hong Ik Martial Arts – Bronxville November Promotion Test
Hello HIMA family!
Please enjoy our November 18, 2022 Belt Promotion Test, where around 31 of the Hong Ik Martial Arts of Bronxville students partook in the testing activities. All the testing students completed their forms, kicking combinations and even board breaks. They were promoted to the next level belts and continue to strive for success in their taekwondo journeys.
We are very proud of all of our students and we hope to see you all in the future promotion tests!