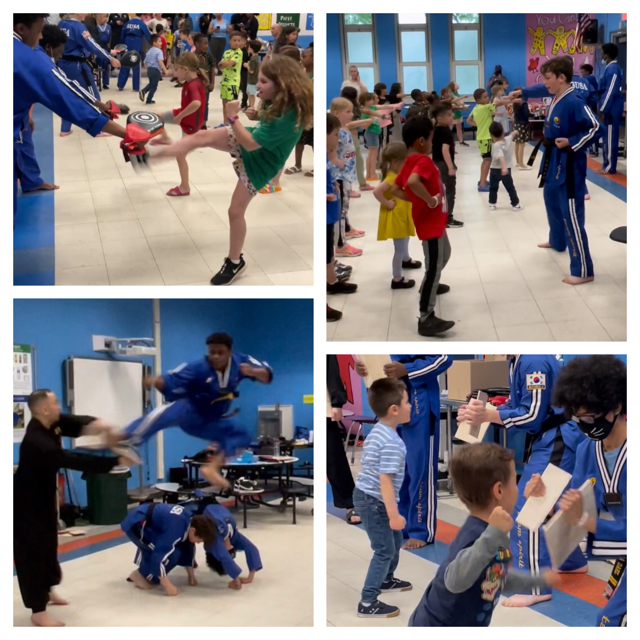 HONG IK MARTIAL ARTS OF NEW ROCHELLE
DAVIS ELEMENTARY SCHOOL DEMO
On Thursday, May 26, 2022, Hong Ik Martial Arts participated at George M. Davis Jr. Elementary School's Heritage Dinner.  Master Shinmin and The Susa Team did a short performance of The Chun Bu Shib Yi Gong and Basic Tai Chi Taekwondo practice.  In addition, the students were given mini lessons and the opportunity to break a board. The group energy was awesome!  All Hong Ik Staff Leaders were very happy to be a part of this school community event. Thank you Davis school for inviting us.