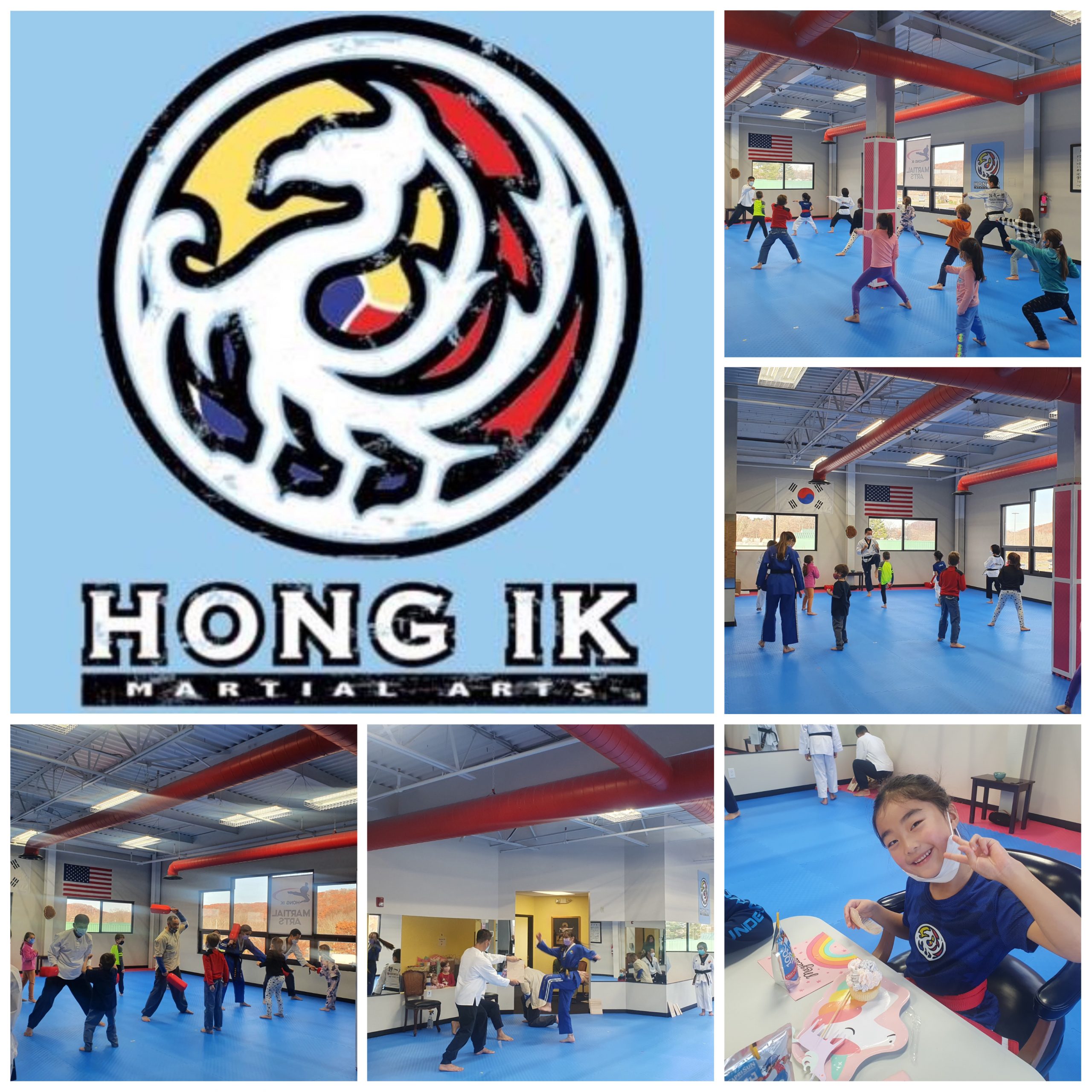 Hong Ik Martial Arts of Brewster-Ellie's 7th Birthday
On Saturday, November 20th HIMA Brewster held its first Birthday party. 17 children gathered at the dojang to celebrate Ellie's 7th Birthday!
Grandmaster Yoo, Master Lee, Master Shin Min and Susa Katelyn Battacharia led all children through various activities. Grandmaster Yoo started with basic hand drills and rising kicks to raise the energy level of all participants. Master Lee then introduced front snap kicks to help improve physical balance and speed. Susa Katelyn led participants through 6 consecutive blocking sequences, underscoring the importance of high focus level to improve reaction speed.
The celebration continued with special demonstrations featuring Ellie Yu, Abigail Yu, Susa Advik and Susa Katelyn. They were enthusiastically cheered on and applauded by all participants. The event culminated with some fun dancing time and some fellowship while eating delicious cupcakes.
We thank all participants, especially all of Ellie Yu's classmates from New Fairfield Elementary School.
Please enjoy the following pictures and video!!
Happy Birthday Ellie!!!