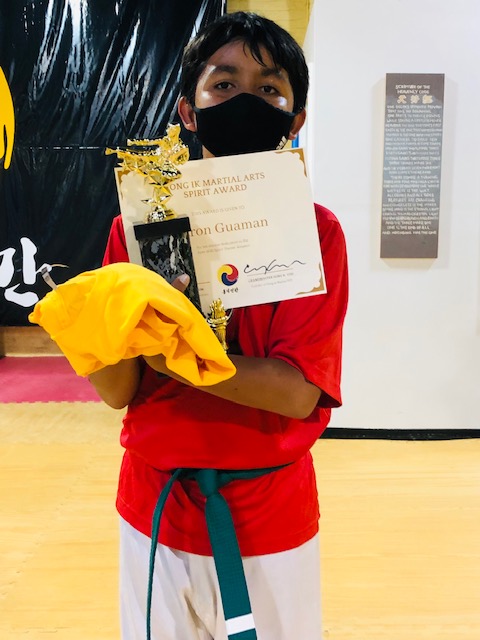 THE JUNE HONG IK SPIRIT AWARD

Words from a Proud Mother:
Such a proud Mom! I thank you very much for all that you do, for your dedication and for everything you have taught my son. I've seen all the changes my son has had since he started with you. He has changed from being a child who didn't focus at all, always distracted a lot, to a child that has been so respectful and dedicated, and all the hard work he has done to achieve such a well-deserved award. I sincerely thank you for all the good work you have done with him and the rest of the kids.
Thank you a lot for everything!

Glendaly Guaman, mom to Aaron