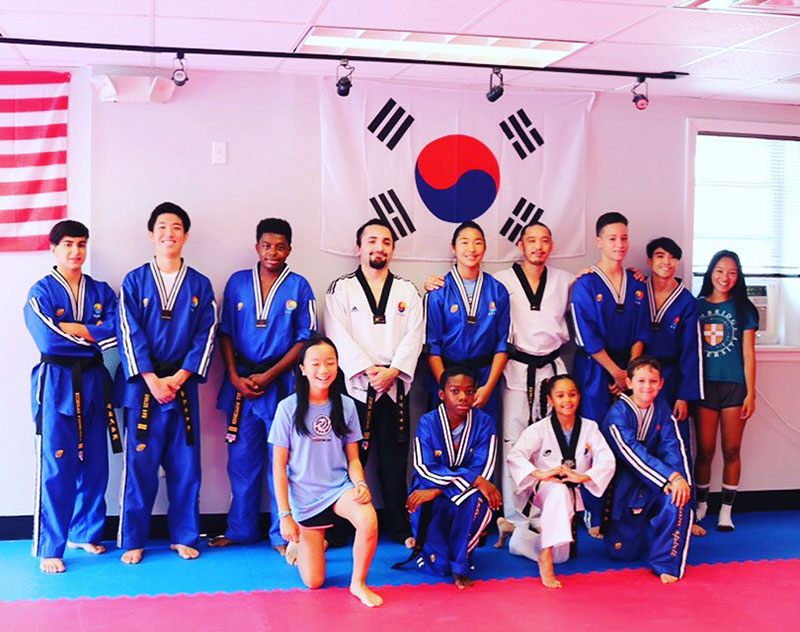 Challenge Camp and Celebration Day
From June 25 to August 10, 2018, Hong Ik Martial Arts New Rochelle taught for 2 sessions at the Challenge Camp for the Gifted and Talented located at the Solomon Schechter School of Westchester in Hartsdale, NY.  The Challenge Camp, created for children ages 4 – 14, is dedicated to providing meaningful opportunities for children to realize their intellectual and personal potential.  It was a pleasure to provide the summertime Taekwondo Instruction part of the program.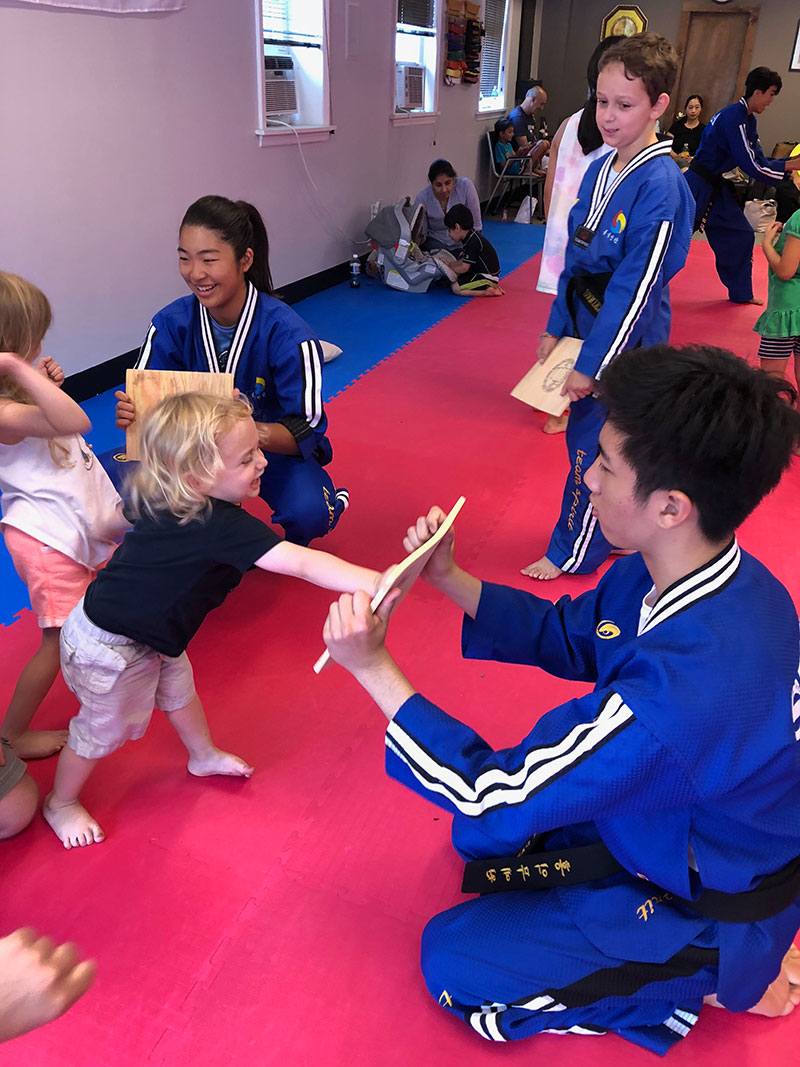 Instructor Jorge worked with the students to have them learn basic stances, striking techniquues, and basic self-defense skills.  Furthermore, they trained flexibility and deep breathing meditation exercises.  All campers were invited to the New Rochelle Taekwondo School location for a Celebration Day event on Sunday, August 5, 2018.  They displayed skills they had learned in front of their parents, broke a board, and were able to watch a Martial Arts Demonstration from the SUSA Leaders, Instructor Jorge, and Master Shinmin.  The energy was high and family members enthusiastic.  Hong Ik Martial Arts New Rochelle enjoyed teaching at the Challenge Camp this 3rd consecutive year and looks forward to working with them for many more years in the future.  Great job to all staff and campers for creating a wonderful summer camp experience!