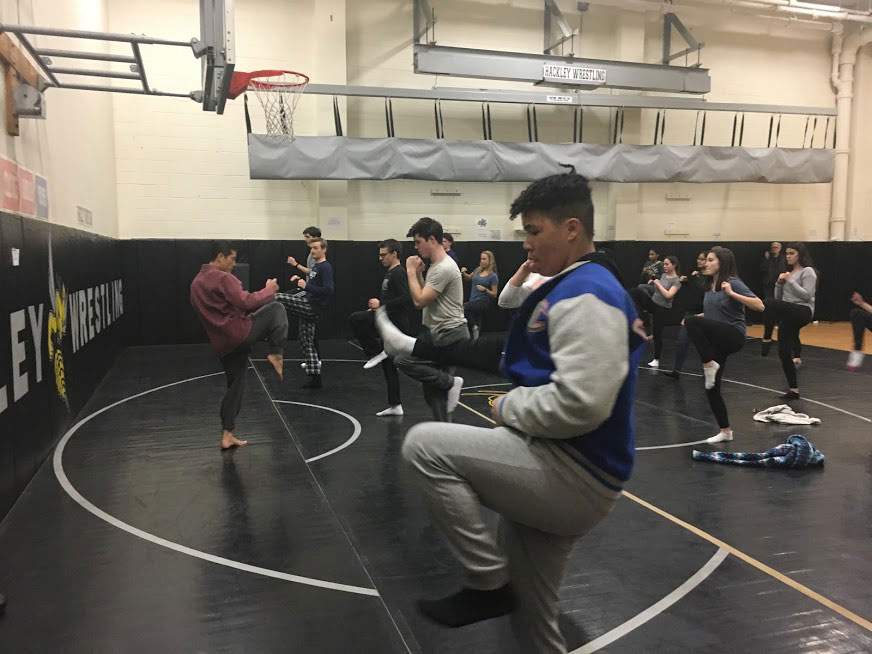 Instruction; 1. How to help to make better circulation 2. How to increase energy level 3. How to be aware of my thoughts 4. Key to maintain good wellness; Proper excise > Keep up the energy level                  > Think positive ...
Monday, February 19, 2018 Eligibility: Ages 6 and Up Important Arrival – 9:00 to 9:15AM 2. Nun Chuck – 9:15 to 10:00AM 3. Snack Break – 10:00 to 10:15AM 4. Fun Flip – 10:15 to 10:45AM 5. Joint Lock Submission – 10:45 to 11:30AM 6. Lunch Break – 11:30 to 12:00PM 7. Nature Discovery...
When: Saturday, January 27th 2018 Where: Yoo's Martial Arts, Tarrytown NY Participating Schools: Yoo's Martial Arts (Tarrytown, NY) Hong Ik Martial Arts (New Rochelle, NY) W.S Jeung's Taekwondo (Yorktown Heights, NY) Yoo's Martial Arts (Fair Lawn, NJ) Elite Taekwondo (Norwood, NJ) White Tiger Taekwondo (Greenwich, CT) Hosted by Grand master Yoo Taught by Grand master...