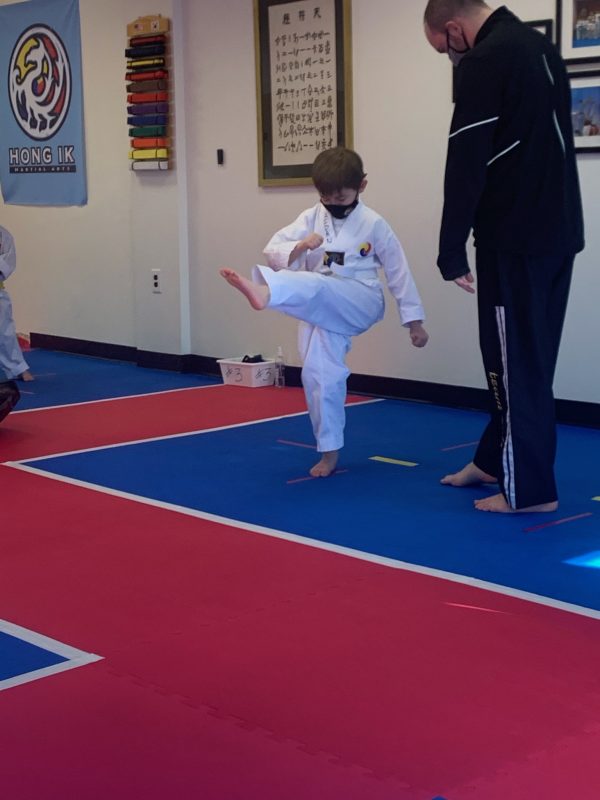 Aidan's Journey to Yellow Belt- by Jennifer Petrie, mother of Aidan Petrie
Hong Ik Martial Arts and Master Joe have been such a wonderful influence on Aidan. When he started nearly a year ago, he hadn't yet found a physical sport or activity that he really connected with or that held his attention. He was very energetic and distractible but after trying Tae Kwon Do at Hong Ik, he found his place. Master Joe taught him how to focus and learn Tae Kwon Do warm up exercises, kicks, punches and sequences.  Week after week, Aidan became increasingly eager to perfect the white belt curriculum so that he could achieve yellow belt status.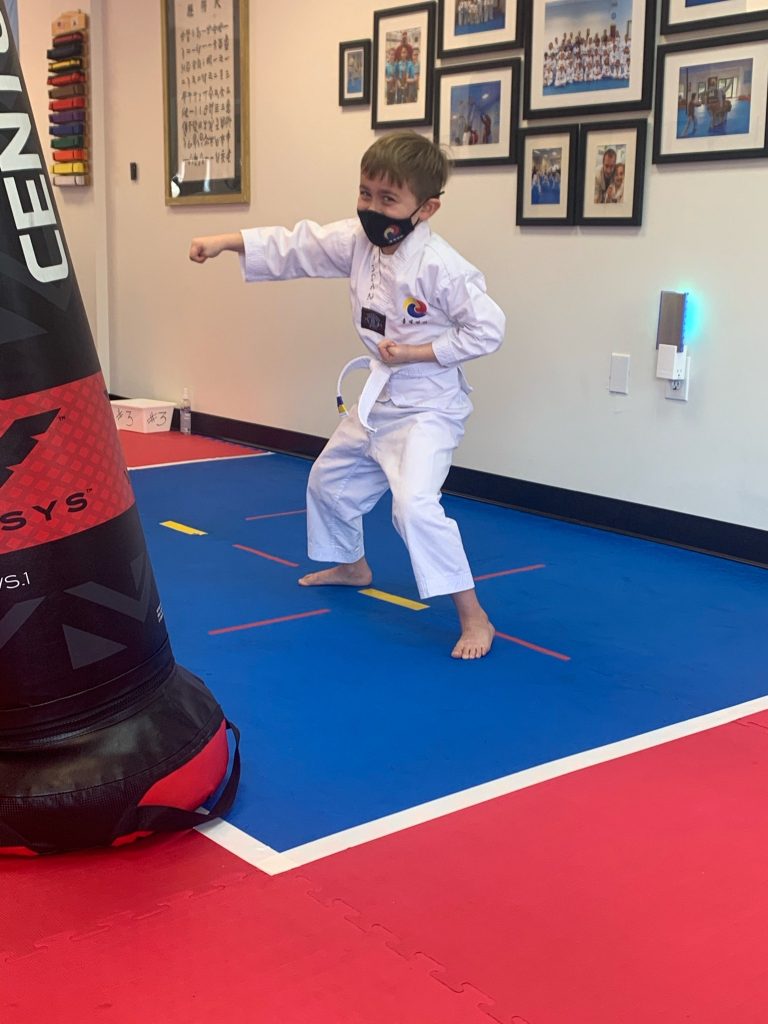 Tae Kwon Do is beneficial to Aidan because it has given him set goals to work on.  Master Joe has encouraged him to try his best and be persistent. Aidan's confidence increased through witnessing that his hard work and concentration led to his promotion to yellow belt.  He can now perform many different punches, kicks and moves. He is proud of his newly acquired skills and excitedly showed off his yellow belt to his family and friends after his test. He looks forward to earning his orange belt next!